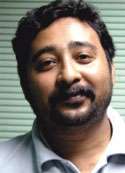 By Julfikar Ali Manik
August 6, 2014
On July 22, at the session of 'Girl Summit' arranged in London for the first time, I had the opportunity to hear the youngest and most widely known women's rights campaigner of recent times, Malala Yousafzai, speak
She is a teenager, a minor who turned 17 only last month. Yet, there she was, sitting in a chilled auditorium in London with an audience from 50 different countries. When I heard this young girl's firm voice asking those who are against the rights, education, and developments of women and girls, to read the Quran again, I could not help but imagine the reaction of the advice on the face of the 94-year-old Bangladeshi "Islamic scholar" Shah Ahmed Shafi.
Weeks earlier, on July 22, as a member of the entourage of Prime Minister Sheikh Hasina to a high level session of "Girl Summit" arranged in London for the first time, I had the opportunity to hear the youngest and most widely known women's rights campaigner of recent times, Malala Yousafzai, speak.
She was speaking at a session where Bangladesh's Prime Minister Sheikh Hasina, host country Britain's Prime Minister, David Cameron, and Burkina Faso's first lady, Chantal Compaore discussed tackling the problems of female genital mutilation and child marriage.
Pakistani teenager Malala has been repeatedly brutalised by Islamist fanatics of her country since 2007 for her "crime" of attending school despite being a girl, and later raising her voice for women's rights against the terrorist outfits of her country. Fighting all odds, Malala now campaigns across the world for rights of girls and women, and is considered as a great inspiration to the world.
During the discussion at the summit, Malala said: "Islam is a religion of peace and Islam gives equal rights to women, so I think there are people who need to read the Quran again, there are people who need to do a bit more study."
As I listened to her speech in the London auditorium, I kept wondering what Bangladesh's so called most senior Islamic scholar Shafi, also principal of the Chittagong-based Hathazari Madrasa, would say, if Malala had given this advice to him in person.
Shafi, also the Ameer of Hefazat-e-Islam, a recently emerged radical organisation that fanatically opposes women's rights, tells women in his sermon, "Sitting inside your husband's home you should take care of your husband's furniture and raise your children, your male kids. These are your jobs. Why do you have to go outside?"
Not only Shafi, Malala's advice, I believe, is also applicable for many other "Islamic leaders" like him in Bangladesh.
Shafi, and many other leaders like him in different Islamic political parties and organisations in our country and their followers from pre-teenage to adults in mosques and madrasas, have been claiming that they have learned proper Islam, Quran and Hadith as they studied in madrasas. They capitalise on this educational background to motivate and convince people to follow their interpretation of Islam.
Malala, interestingly, is from a country like Pakistan which is the largest source of strength for Bangladeshi Islamist fundamentalists, fanatics, radicals, militants and terrorists, such as: Jamaat-e-Islami, Hefazat-e-Islam, Harkat-ul-Jihad-al Islami (Huji), Jama'atul Mujahideen Bangladesh (JMB) and many other organisations, which have been operating either as political parties, or "non-political" Islamic organisations, or NGOs, or running mosques and madrasas under disguise. The Taliban is their inspiration.
Malala termed Taliban as "terrorist." They stopped her and many other girls in Pakistan's Swat Valley from going to school in 2007. Taliban terrorists also shut down four hundred schools there, and stopped girls' education in the name of Islamic law.
Malala narrated how her life changed since that attack on their rights to education when she was only 11 in 2007: "I was 11 when I started speaking out against the Taliban and for my right to go to school.
I was 12 when I had to leave my home in Pakistan's Swat Valley as terrorism and extremism raged in my city. I was 15 when I was shot by the Taliban and almost died but was given another life. I was 16 when I once again raised my voice for girls' rights and education, this time on an international stage."
Last month, little more than a week after she turned 17, Malala was saying in the session, "In Islam girls are allowed education." She referred to Prophet Muhammad's (pbuh) wife Khadija, who was a businesswoman, and had her own independent identity as a woman.
"We are human beings," when Malala was saying these words, it reminded me of the philosophy of Bangladeshi parties like Jamaat-e-Islami, Islami Okiyo Jote (IOJ), and Hefazat, those not only oppose female leadership, but also want to keep women in cages.
They cannot tolerate any discussion on the equal rights of women. And Shafi himself compares women with a fruit named tamarind: "If a small boy is sucking on a piece of tamarind … when you walk beneath a tamarind tree … when you go by a tamarind shop in the market, it makes your mouth water; women are worse than that." He also advises women: "Do not come out of your house ... Beware! Don't go for shopping. Ask your husband and son to do the shopping."
Fundamentalists and radicals abuse women and girls in many ways in the name of their self interpreted Islam. Such as in April last year, a group of Shafi's followers assaulted and intimidated two female journalists, Jakia Ahmed and Nadia Sharmeen, as they were covering news over Hefazat's rally.
Fanatical Hefazat men told them. "Being a woman, why are you here? Just get out of here." Malala opined that these abuses of girls could only be stopped if people questioned tradition: "We should not be followers of those traditions which go against women's rights. We are human beings, and we make the traditions, and we have the right to change them. Traditions are not sent from heaven, they are not sent from God. It is we who make culture, and we have the right to change it, and we should change it."
I am curious to know what Shafi's reply to these remarks from the minor Pakistani Muslim girl would be, because in our country in the name of Islam, Shafi said: "No matter how pious you may be, if you shake hands with a woman, your heart will start having evil intentions.
"This is a Zina (fornication) of the mind, Zina of the heart, and soon it will turn into a real Zina. If an elderly man tells me that he does not start having evil intentions when he sees a woman, then I will tell him, old man, you are suffering from impotency, your manhood has gone. That is why you do not get evil intentions when you see a woman."
Shafi is vehemently against family planning and birth control, and he not only campaigns against these ideas, but also motivates people through his sermon that men should go for up to four marriages to increase the size of the Ummah (community of Muslims), mentioning that Prophet Muhammad (pbuh) "had entered into 11 marriages."
Malala shared her belief that when a girl gets education, she becomes independent and that education is the best way to fight the obstacles to establishing girls and women's rights.
But Shafi campaigns just the opposite: "Women go to schools, colleges and universities; let them study up to class four or five. After marriage, keeping record of their husbands' finances is enough for them. You are spending lakhs of taka over sending them to schools, colleges and universities. But, after a few days, your daughter will get a husband of her own, enter into a love marriage or a court marriage and elope. She will not remember her father."
Source: http://www.dhakatribune.com/long-form/2014/aug/06/they-need-read-quran-again%E2%80%99#sthash.7uqdyyzk.dpuf
URL: http://www.newageislam.com/islam,-women-and-feminism/julfikar-ali-manik/-radicals-need-to-read-the-quran-again'/d/98444