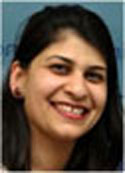 By Gulmina Bilal Ahmad
April 25, 2014
The girls were seriously injured but still alive when they were buried. The two older women were later buried along with the three girls when they resisted. After completing the burial, they fired several shots in the air
A journalist friend just put up a blog post on his blog. He has written about a young Baloch woman who managed to study and is now working at an international organisation against all odds. The young woman proudly tells my journalist friend, "I refuse to surrender. If I give up, patriarchy, feudalism and tribalism will be the winners. I want the women of Balochistan to win against this system."Her brave words leave me with goose bumps and a cynical question.
A supportive family has contributed to her educational and professional growth but how will the family react if the young girl wants to marry of her own will? Will they still be supportive or will 'Baloch traditions' rule? In August 2008, we learnt that it was 'Baloch tradition' to bury women alive. Thanks to a vigilant media and a female parliamentarian, we learnt of the case of five women buried alive in Balochistan. Three of them were teenagers wanting to run off and marry of their own choice while the other two ladies were abetting them. According to information supplied by the media as well as the female Senator on the floor of the house, "The women were killed in a remote village, Baba Kot, some 80 kilometers from Usta Mohammad, Jafferabad. It is believed that a PPP minister used his influence and position to hush up the matter. The then information minister, Sherry Rehman, only issued a one-line statement that the killers would be arrested, which never happened." Incidentally, it was Ms Sherry Rehman who was one of the forces behind the passage of the Women's Protection Bill in November 2006. She is known for her gender support for women's rights.
However, when it comes to fellow party members, was a one-line statement all she could muster? The five women include Fatima, Jannat Bibi, Fauzia and two other girls, aged between 16 to 18 years. They were living at the house of one Chandio in Baba Kot village and were set to leave for a civil court in Usta Mohammad, so that three of them could marry the men of their choice. However, news of their plan leaked out and Abdul Sattar Umrani, the brother of the PPP minister, Sadiq Umrani, came with more than six persons and abducted them at gunpoint. They were taken in a Landcruiser jeep, bearing a registration number plate of the Balochistan government, to Nau Abadi, in the vicinity of Baba Kot. According to media reports, Abdul Sattar Umrani and his companions took the three girls out of the jeep and thrashed them before allegedly spraying them with bullets. The girls were seriously injured but still alive when they were buried. The two older women — one was an aunt of Fauzia while the other was the mother of one of the girls — were later buried along with the three girls when they resisted. After completing the burial, they fired several shots in the air. All of this happened in 2008. Why am I drumming up the past? Perhaps because it is not the 'past' but the present, and tragically the future of many.
Today, we have Amina Bibi who was raped by men and, in a way, the Pakistani state. Helplessly, she had to burn herself alive but even her ashes are not free of labels. We are informed that she "wanted to settle a score"; that is why she burned herself. Some 1,400 to 1,500 years back, women were buried alive in pre-Islamic Saudi Arabia. Or at least this is what all of us rote learned at school. Islam, we were told, changed all that, granting women equal rights. However, in today's Pakistan I learn religion but when it comes to rights, it does not matter.
Tradition does. What is the meaning of 'tradition'? A cursory scanning of literature reveals, "A mode of thought or behaviour followed by a people continuously from generation to generation; a custom or usage." Another definition defined it as, "A time honoured practice or set of practices."According to Gilbert K Chesterton, "Tradition means giving votes to the most obscure of all classes: our ancestors. It is the democracy of the dead. Tradition refuses to submit to the small and arrogant oligarchy of those who merely happen to be walking around." Auguste Comte speaks of tradition as "the dead governing the living". Chesteron's and Comte's quotes have captured the essence of the debate. Pakistan has ratified the Universal Declaration of Human Rights, which guarantees respect for the human rights of all individuals.
It has ratified the Convention on the Rights of the Child, which enjoins the guarantee of child rights to all individuals of 18 years or under. Pakistan has also declared to uphold the injunctions of the Convention on the Elimination of Discrimination against Women (CEDAW). In short, this act is heinous and barbaric from every point of view, be it legal, religious, global or human. To describe such a practice as tradition is to insult the strong and rich historical traditions of the people of this area. Even for a split second, if one were to believe the highly controversial explanation, is it not high time that it change? It is a practice that is barbaric by every standard. As Stephen Bayley put it, "The assumption must be that those who can see value only in tradition, or versions of it, deny man's ability to adapt to changing circumstances." Our circumstances have changed from us being cave men to now. Let our acts reflect the change also.
Source: http://www.dailytimes.com.pk/opinion/25-Apr-2014/bury-and-burn-tradition-not-women
URL: https://newageislam.com/islam-women-feminism/bury-burn-tradition,-women/d/76740