By Faheem Amir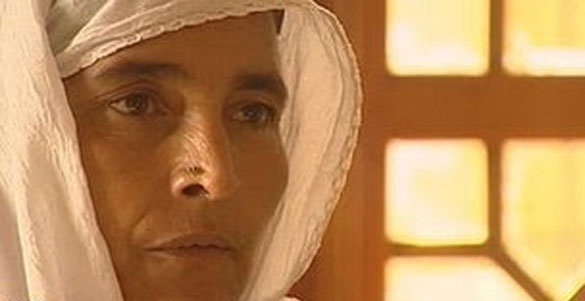 Shehnaz, please do not feel ashamed to face the people of your community as they are themselves naked. Let alone your community, the entire Pakistani society is naked.
Pakistanis live in a naked society — a society devoid of ethics, laws, justice, equality, enlightenment, brotherhood, peace, patience and prosperity, a society where the minority class of the corrupt in the political-military-feudal tier is fated to rule and enjoy while the majority of simple and sincere people is subject to serve, suffer and die under the yoke of injustice, inequality, ignorance, poverty, degradation and humiliation.
Every passing day brings with it new acts of atrocities, which would even put the devil to shame in our land of the pure. The tears of sorrow and helplessness over the tragic killings of foreigners in Kharotabad, Saleem Shahzad and Sarfraz Shah in Karachi have not yet been shed by the Pakistani people when a new incident of savagery in Neelor Bala village near Haripur gave a new bleeding wound to our already injured hearts.
Shehnaz Bibi, a middle-aged woman, was forced to parade naked on the streets of the village of Neelor Bala on the orders of a local jirga. She had to face this inhumane treatment when around 20 village elders — the so-called custodians of tradition — issued the barbaric verdict in a panchayat after hearing the complaints of four brothers — Manzoor, Imran, Zahoor and Salman — who accused Shehnaz Bibi's son of having illicit relations with the wife of one of the brothers.
Talking to the Daily Times' Owais Tohid, Shehnaz Bibi says the four, armed brothers stormed into her house: "They pulled my hair, dragged me through the streets all the way to the markaz (centre) of the village. I kept on shouting and screaming and they kept on tearing my clothes. I kept on begging them; I kept on asking for help from the villagers, my own people whom my previous generations have spent their lives with. When there was no help in sight, I just shut my eyes. They were forcing me to walk in that condition at gunpoint and I wanted to die. But then I listened to my son's wailing. He was running after me saying, 'ammi, ammi tum bahot bahadur ho' (mother, mother you are very brave)".
Imagine the feelings of helplessness, utmost pain and anger of an 11-year-old boy who is forced to see his mother paraded naked along the streets of his village among the people of his community. No one is there to give chaadar (covering) to his naked mother. He is crying for help. He is pleading the armed brothers to let his mother go. He is running towards the spectators of this real life drama with tearful eyes and heart-wrenching cries for help. His naked mother, who is the only heavenly thing in this world of pain and injustice, is being dragged through the dusty streets. Dust, not clothes, covers up the shivering, naked body of his mother. One dreadful idea flashes in the boy's mind and he utters these moving sentences "ammi, ammi tum bahot bahadur ho (mom, you're very brave)" just to infuse a new spirit of bravery and life in the insulted, humiliated and crushed body of his mother.
Then imagine the tragedy of Shehnaz. Her tragedy is more severe than the character of Josef K in Franz Kafka's masterpiece The Trial — at least the innocent Josef K was relieved from his agonising situation when he was finally executed without any reason. The last words he uttered were, "Like a dog!" Shehnaz's trial is more pathetic as she has been left to die every moment of her remaining life at the gallows of social norms.
She has exposed the bleeding wounds of her injured soul to BBC News in these moving words: "The whole time I was asking myself why this curse has befallen me from nowhere. What had I done? I was begging them to stop. Before all this, I was poor but I had a respectable life, I was happy. But, after something like this, my life is finished. How can I go back to a village where every single person has seen me naked? I feel ashamed even to show my face to my own brothers and sisters."
Shehnaz, please do not feel ashamed to face the people of your community as they are themselves naked. Let alone your community, the entire Pakistani society is naked. Our leaders, political and military, are downright corrupt. They are sucking the blood of the innocent people without shame. These leaders have led this country and its people to the edge of failure by their bad, foolish, opportunist and unpatriotic domestic and foreign policies. The people are insecure, illiterate, unemployed, hungry and enchained in financial constraints. Our leaders are free in plundering national resources, transferring their looted money abroad, starting new businesses up in foreign countries and bowing down before the Americans to stay in power in Pakistan.
In the year 2000, there was a 2,000 MW power surplus. In 2010, there was a 5,529 MW shortage. The price of milk has gone up from Rs 17.9 in 2000 to Rs 60 in 2011 and the price of wheat has gone up from Rs 8.9 in 2000 to Rs 30 in 2011.
According to the Human Rights Commission of Pakistan's report, 791 women were killed in the name of honour, 2,903 women were raped, 2,581 of them in Punjab, in 2010. In addition, 719 women committed suicide. The 'State of Pakistan's Children' report suggests that 187 children committed suicide and 80 attempted suicide in 2010. Even innocent girls and boys are being used as suicide bombers and sex workers in our society. According to a report published in another daily, criminal gangs across Pakistan are using thousands of children as sex workers. SPARC's 'State of Pakistan's Children 2010' report, quoting the NGO Sahil, says that in the first six months of 2010, there were over 1,200 cases of sexual abuse of children documented across Pakistan — 55 of these minors were murdered after being assaulted. The TTP and other militant organisations are now kidnapping children to use them as suicide bombers. The horrific story of a nine-year-old girl, Sohana Javed, is before us; she was kidnapped on her way to school and then forced to wear a suicide jacket without any brainwashing. Since 1992, 37 journalists have been killed. Incessant abductions and target killings are occurring in Balochistan and Karachi. According to human rights groups, there are around 13,000 missing persons in Balochistan. US drone strikes are killing Pakistanis. Then our security forces are killing their own innocent people. In short, the entire society is naked.
So, Shehnaz, please do not feel ashamed to face the people of your community as they are themselves naked. Every Pakistani woman is filled with fear and resentment against male chauvinism. They want to destroy the panchayat system. Mukhtaran Mai has already given them some hope. If you stand bravely against the injustice perpetrated against you, you can infuse a revolutionary spirit in the humiliated and insulted body of women and they can deal a deathblow to the already crumbling system of the panchayat.
The writer is a staff member.
Source: The Daily Times, Lahore
URL: https://www.newageislam.com/islam,-women-and-feminism/naked-parade-in-a-naked-society-/d/4995