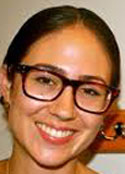 By Carli Pierson
19 Dec, 2012
(WNN) Geneva, SWITZERLAND: November 2012 was poised to be a monumental month in the history of women's rights in Saudi Arabia – female attorneys were supposed to be issued their licenses to practice law in court, even though there was no law specifically prohibiting them from practicing. In October local media began circulating news that the Saudi Ministry of Justice had issued a directive allowing women attorneys with a law degree and at least three years working in a legal office to plead cases in court. They are still waiting.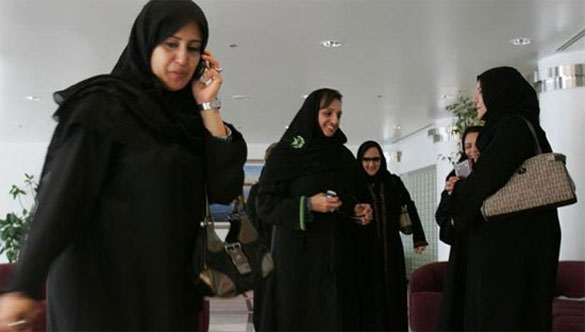 This came as no surprise and instead, seemed more like the Saudi government attempting to appear progressive and temporarily appease increasing calls for women's empowerment in the country, with absolutely no intention of following though with the reform. I say this because in the early part of the same month, male guardians began receiving text messages alerting them when females under their legal care were leaving the country, regardless of whether the guardian and the woman he was being alerted about were travelling together. Furthermore, women are still not allowed to drive themselves; again, despite the lack of any legislation specifically prohibiting them from driving, and for women like Manal al-Sharif who dare to defy authorities and drive, they face imprisonment and potential social and economic disaster.
As a woman who recently passed the New York Bar and is waiting for my official license to practice law, I feel a strong sense of solidarity with my sisters in Saudi Arabia. I use the word "sister" on purpose. As my Islamic Studies professor Dr. Aminah McCloud used to say, I "transitioned my tradition" to Islam at the age of 19, pursued a BA in Islamic Studies at DePaul University, and practiced for six years. Although I no longer consider myself a practicing Muslim, I hold a deep sense of respect for and a connection with Islamic tradition, teachings and spirituality.
These recent developments of electronic monitoring of women and the Saudi Government's lack of action on its promise to allow female attorneys to actually work as attorneys makes the prospect of any tangible progress for women in the near future seem unlikely. Equally troubling, however, is the onslaught of misinformed and biased media that accompanies events highlighting gender-based discrimination and human rights violations in Islamic Countries generally, with the Kingdom's archaic and misogynistic laws being a habitual favorite of anti-Muslim western pundits like Rush Limbaugh, Pamela Gellar and basically all of Fox News.
Contributing to a growing media culture of anti-Muslim sentiment, conservative commentators and political activists spew messages of hate and ignorance, that permeate every major media outlet in the U.S. aside from National Public Radio, and Republicans are constantly trying to cut federal funding for that. As a result, an obscene amount of biased and undeniably incorrect material exists and continues to inform millions of people about Islam, Islamic Law, Islamic history, the variety of Islamic traditions and people that are a belong to those traditions. The record has to constantly be set straight.
Saudi women like Mrs. Al Sherif continue to provide steady and powerful voices of defiance in modern Saudi Arabia, the birthplace of Islam, and unfortunately for women, the birthplace of Muhammad ibn Abd al-Wahhab. Al Wahhab was the founder of Wahhabism – the ultra-conservative branch of Islam that dominates the Saudi law and society – to the detriment of its women.
This picture of women's disempowerment and disengagement, however, is hardly in keeping with the model the Prophet Muhammad and the first Muslim community set for the treatment of women. For example, it is relatively undisputed that the first wife of Muhammad, Khadija, was a successful caravan owner who hired Muhammad based on his reputation for a good business sense and trustworthy and honest character and later proposed to him. She was also about 15 years older than him, a very progressive relationship even by today's standards.
They were together for twenty years, until she died. She was his first convert to Islam and supported him through intense and terrifying spiritual experiences that made him and others wonder if he was going insane. Only after her death did he remarry; and yes, he did marry multiple wives, but that too occurred in a particular context of war where widows were highly vulnerable to violence and poverty. The Prophet's wife Aisha is revered in the Muslim history for fighting in battle for the preservation of Islam and the Islamic community and also helped transmit his sayings which ultimately became integral parts of Islamic tradition, law and spirituality.
Of course, as the scholar Fatima Mernissi points out in her book Beyond the Veil: Male-Female Dynamics in Modern Muslim Society, women in pre-Islamic Arabia had some avenues through which to pursue self-determination that was, in fact, shut off with the introduction of Islam. It is also clear that the Qur'an, like all religious texts, presents serious obstacles to discussing and implementing women and human rights reforms. Nevertheless, Islam did usher in legal reforms for women that were incredibly progressive for the era such as: prohibiting female infanticide and allowed women to divorce, inherit land and bear witness to certain transactions – a right that women in the Christian west were only granted in the late 19th Century.
Finally, let it also be said that Saudi Arabia is not the only country guilty of laws and informally accepted procedures that are destroying women's lives, as the world saw with the recent death of Savita Halapanavar, a 31 year old dentist who died after being denied an abortion in Ireland. Her husband is now trying to bring the case to the European Court of Human Rights.
The coming and going of the month of November and the lack of any tangible progress for women attorneys points to politics as usual in Saudi Arabia. The state of Saudi women today is a clear and dangerous deviation from the path that was set for women by members of the original Islamic community in the early 15th Century. As the wives of the Prophet Muhammad employed him, proposed to him and fought for the religion of Islam and helped to record its history, they certainly would have supported women driving, moving around without being monitored and practicing as attorneys in the court of law, among other things.
God willing things will get better, but currently it is not looking good.
________________________________
In 2012 WNN human rights journalist and correspondent in Europe, Carli Pierson, worked as a legal intern at the Geneva headquarters of the International non-governmental organization International Bridges to Justice. She recently received her Juris Doctorate, with honors and a concentration in international law from Nova Southeastern University's Shepard Broad Law center in May 2012. While in law school she worked for the U.S. Attorney General's Office of Statewide Prosecution and for Senior Federal Judge John L. Kane. Prior to law school Carli worked as a broadcast news writer for WSVN in Miami, as an intern at CNN's Chicago Bureau. She was also an intern producer and co-host for Radio Islam, the United State's first call-in news radio show produced exclusively by Muslims for a wider audience.
_______________
©2012 WNN – Women News Network
WNN encourages conversation. All opinions expressed in WNN SOAPBOX belong to the author and do not necessarily reflect the opinion of WNN – Women News Network. No part of this commentary (op-ed) may be reproduced without prior permissions from WNN &/or the author.
Source: http://womennewsnetwork.net/2012/12/18/saudi-arabia-women-human-rights/
URL: https://newageislam.com/islam-women-feminism/saudi-arabia-women-human-rights/d/9741