New Age Islam News Bureau
24 Jul 2012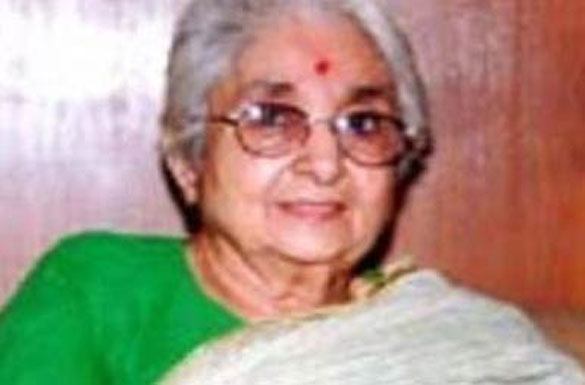 • Captain Lakshmi Sehgal, Netaji Subhash Chandra Bose's last soldier rests
• No Case yet For Sale of 12-Year-Old in Pakistan
• Arab and Muslim Women Take a Shot at the Podium, Defying Odds and Convention
• Parents get perfect Ramzan gift, kidnapped girl found; village the hero
• Students Call off Their Protest in Headscarf Row, Attend Classes but to Move to High Court
• A Dream Fulfilled: College Gates Open for Guard's Daughter
• Saudi Arabia: Ministry Warns Employers Not To Insist Women Should Be Single For Job
• Muslim women thrive with pool man ban
• Sports Hijabs help Muslim women to Olympic success
• In the name of Indian Culture
• Women Join Waseela-E-Haq Programme to Help the Man Of The House
• Colorado shooting: Pregnant mother of youngest victim was shot thrice
Compiled by New Age Islam News Bureau
Photo: Captain Lakshmi Sehgal
URL: https://www.newageislam.com/islam,-women-and-feminism/new-age-islam-news-bureau/stoning-of-woman-to-death-in-pakistan-on-the-orders-of-a-local-council/d/8028
------------
Stoning Of Woman to Death in Pakistan on the Orders of a Local Council
By Hasnaat Malik
July 24, 2012
ISLAMABAD: While disposing of suo motu case on stoning of a woman to death in Khanewal, the Supreme Court ordered the federal and Punjab governments to take action against police officials, including the Punjab inspector general (IG) and the Multan RPO within three days.
It said these officers did not deserve to occupy such high and responsible posts and they did not understand the seriousness of the crime, as it was their duty to protect the life and property of citizens.
"We were expecting both the governments would take the matter seriously," the court said, adding that in fact it was the duty of the executive to observe officials failing to comply the obligations under the constitution. The court noted that in Sarfaraz Shah Case, in light of the court's directions, the Sindh IG and the Rangers' director general were transferred in 2011.
The court also observed that if both governments had failed in taking action against police officers it would pass an order in this regard. It also ordered the Punjab Police to probe the matter fairly. The police officials were ordered to provide full security to the heirs of Maryam Bibi.
A three-member bench of the apex court, comprising of Chief Justice of Pakistan Iftikhar Muhammad Chaudhry, Justice Jawwad S Khawaja and Justice Khilji Arif Hussain, was hearing the case related to stoning Maryam to death on the orders of a local council in Khanewal district.
The CJP hoped that the PM would act against the Punjab Police officials.
During the hearing, Khanewal DPO Waqar Abbasi submitted a report regarding the woman's murder. According to the report, Sarfaraz had confessed that he had murdered his wife Maryam when she did not agree with him that Rajas, influential people of the area, were good people.
The police officers also produced a medical report and said that the woman was stranguled. They also said that a forensic report had also been received.
The court, however, rejected the report and said that the Punjab police was favouring the opponent party in this case as its previous investigation record was not matching the recent report.
"The Punjab IG has done nothing in [this] case and ultimately he is responsible for this incident," the CJP said.
Khanewal DPO Waqar said that Sarfaraz Ahmed, Maryam's husband, also sustained head injury, which showed that the woman hit him. Justice Khawaja said the injury was not 'fresh'.
Deputy Attorney General Shafi Muhammad Chandio suggested the court to take action in view of Sarfaraz Shah case. The CJP asked him to tell prime minister about the poor condition of five kids of Maryam Bibi. He said that country's reputation was damaged internationally due to this incident.
Siddique, father of Sarfaraz Ahmed, appeared before the bench, along with other family members and the children of the deceased, and said that his son.
http://www.dailytimes.com.pk/default.asp?page=2012\07\24\story_24-7-2012_pg1_2
------------
Captain Lakshmi Sehgal, Netaji Subhash Chandra Bose's last soldier rests
Jul 24 2012
FREEDOM fighter Captain Lakshmi Sehgal passed away on Monday following a heart attack.
The 97- year- old doctor and social activist suffered multiple organ failure at Kanpur's Hallet Hospital.
Her daughter, former MP Subhashini Ali, and grandson Shaad Ali were by her side when she breathed her last.
One of the last soldiers in Netaji Subhas Chandra Bose's army, Lakshmi got the title of captain while commanding the Rani of Jhansi regiment of Azad Hind Fauj. She retained the identity for the rest of her life.
Born as Lakshmi Swaminathan on October 24, 1914, in a Tamil family in Madras ( now Chennai), she decided to pursue medicine. Her father Dr S. Swaminathan was a lawyer at the Madras High Court. She did her MBBS in 1938 and diploma in gynaecology and obstetrics in 1939. In 1940, she went to Singapore and opened a clinic for poor migrant labourers from India.
Inspired by the revolutionary ideologies of Netaji, she joined Rani of Jhansi regiment in 1943 and fought World War II against the British army. She was also appointed a cabinet member in the temporary Azad Hind government.
Lakshmi was arrested by the British army on March 4, 1946, but released a few months later. She married Colonel Prem Kumar Sehgal, another soldier from Netaji's army, in 1947 in Lahore and then settled down in Kanpur.
She joined the CPM in 1971 and became a Rajya Sabha member in 1989. She also contested the presidential elections in 2002 and lost to APJ Abdul Kalam.
Lakshmi was honoured with Padma Vibhushan in 1998.
She had her own clinic in Kanpur where she used the treat poor people, particularly women, free of cost.
She met patients at her clinic even a day before she suffered the cardiac arrest.
She was rushed to Hallet Hospital where she suffered a brain stroke and then slipped into coma. Gradually, all her organs stopped working.
Her daughter Subhashini remembered Lakshmi as a tireless worker committed to the cause of uplift of the poor. " She lived a rich life where there was space for poor and destitute.
She tirelessly treated them and provided them all kind of support," she said.
Subhashini said her mother had donated her body to Ganesh Shankar Vidyarthi Medical College in Kanpur.
"Her funeral procession will start from our Makrawat Ganj residence on Tuesday and reach the college in about two hours, where her body would finally be donated," she said. Her eyes have already been taken by the college.
Vice- President Hamid Ansari and Prime Minister Manmohan Singh were among the many political leaders who expressed grief over the demise of the great revolutionary.
Lakshmi is survived by her sister Mrinalini Sarabhai, daughters Subhashini and Anisa Puri, her grandchildren Shaad Ali, Neha and Nishant Puri.
Mail Today
--------
No Case yet For Sale of 12-Year-Old in Pakistan
July 24, 2012
HAFIZABAD: A woman's complaint against her son, accusing him of having sold his sister, has yet to be registered with the police because of a jurisdiction dispute between Saddar and City stations.
Station House Officers Najam Butt (Saddar) and Nawaz Sial (City) both said that Solangi village, the suspect's hometown, did not fall in their jurisdiction.
In her complaint, Basheeran Bibi accused her son Muhammad Anser of having sold his 12-year-old sister to his two brothers-in-law for Rs20, 000. She said the two men had sexually assaulted the child and forced her to do their household chores.
Basheeran Bibi said her daughter had escaped detention and arrived home in Solwe Awan village a couple of days ago. Talking to The Express Tribune, the woman said her son had earlier sold her for Rs30, 000 to a man in Gujranwala a year ago. "He wanted me to marry the man but I never signed the marriage deed. I fled as soon as I found the chance to do so," she said. She said Anser was arrested for this by City police but was later released on bail. "I withdrew the FIR later because he came to me and apologised," she said.
She said when she later married a brick kiln worker in Solwe Awan and moved in with him, her son refused to let her take her daughter with her.
http://tribune.com.pk/story/412244/no-case-yet-for-sale-of-12-year-old/
------------
Arab and Muslim Women Take a Shot at the Podium, Defying Odds and Convention
Nadira Saleh
Jul 24, 2012
In the final weeks preceding the Olympic Games in London, Saudi Arabia issued an announcement that made headlines around the globe: Saudi women would be allowed to participate in the games for the first time in the Kingdom's history.
The international community responded with cautious praise. No one could deny that the ruling could represent a historical shift in policy for women in a conservative Muslim country. But some questioned whether the move was purely intended as an image booster for Saudi Arabia, where physical education continues to be denied to school-aged girls, and women's participation in organized sports is illegal.
Unfortunately, the lukewarm response does little to advance the image of women's athletics in Arab countries. Overwhelmingly, the notion remains that Arab and Muslim women do not engage in sports; and sponsored by their countries or not, few women would compete anyways, right?
Wrong. Arab and Muslim countries have been entering women into the Olympics for decades, a fact conveniently forgotten when news like Saudi Arabia's makes headlines. And they're not the only new countries to do so. In London, Qatar and Brunei will also be adding women to their national squads for the first time.
Four years ago the United Arab Emirates (UAE) and Oman were the newcomers who added female athletes to their rosters for the 2008 Beijing games. This year one of UAE's most celebrated athletes is 17-year old Khadija Mohammed, who is the first female weightlifter from the Middle East to qualify outright. She will be joined by Neda Shahsavari, a 25-year old Iranian who hopes to win a medal in table tennis. Algeria will be sending an entire women's indoor volleyball team which may compete against Turkey's team, making two out of just twelve national indoor volleyball teams qualify for the Olympics from majority-Muslim countries. Despite the country's political instability, Egypt will be sending 34 female athletes to London, the largest delegation it has ever sent. Even Palestine has regularly been competing in the Olympics since the Atlanta games in 1996. While they only boast five athletes for the 2012 London Games, two of them are women.
These athletes are as diverse as the sports in which they compete. While they all hail from Islamic or Arab countries, they are all unique in their heritage, religion, language and culture. Yet, their differences aside, many share the distinct pride that comes with the opportunity to represent their countries. Qatari swimmer Nada Arkaji told Al Jazeera, "Words can't explain how excited and happy and honored and proud I was to represent my country. I'm just very proud." They are grateful, humbled and overwhelmingly driven to prove themselves and their right to compete.
Unfortunately, for some, their home countries are often less than enthused to have them compete. Not all these women celebrated as world-class athletes, but are instead taunted and considered the disgrace of their nations. To overcome high costs, they often train in poor facilities, and without official sponsorship. Both female athletes that will be representing Saudi Arabia train outside the Kingdom's borders. To compound matters, often women's sports are not broadcast on national television in more conservative countries, reducing the visibility of these athletes' achievements. Women's objectors have gone as far as delivering death threats, the likes of which forced star-Afghani track runner Mehboba Ahdyar to seek asylum before the Olympic Games in Beijing in 2008.
Despite these hurdles, many women continue to train and compete. They speak of the opportunity to encourage other girls to get involved and to further not only women's sports, but women's status in their countries. They are relentless trailblazers; already defying odds and expectations, and still working hard to bring a medal home from London.
http://www.policymic.com/articles/11632/london-olympics-2012-arab-and-muslim-women-take-a-shot-at-the-podium-defying-odds-and-convention
------------
Parents get perfect Ramzan gift, kidnapped girl found; village the hero
Jul 23 2012
New Delhi: It was a perfect gift for a Delhi couple just before the beginning of the holy month of Ramzan -- a village in UP did everything it could to reunite their young daughter, kidnapped two years ago, with them.
The story of the seven-year-old girl's separation from family and her return had all the elements of a typical Bollywood movie.
Abandoned by her kidnapper, a whole village came to her aid and raised her. A villager asked his son to approach the police with a photograph of hers following which her parents were traced.
Full report at:
http://www.indianexpress.com/story-print/978349/
----------
Students Call off Their Protest in Headscarf Row, Attend Classes but to Move to High Court
Vinobha K T
Jul 24, 2012
MANGALORE: Muslim girl students of Sri Ramakunjeshwara First Grade College at Dakshina Kannada district's Ramakunja, near Uppinangady, called off their protest on Monday. They had been demanding permission to wear headscarves in the classroom.
Members of the Campus Front of India said they would launch a legal battle soon. Of about 100 Muslim boys and girls on protest, nearly 75 attended classes on Monday, college Principal Vasanth Rao told TOI.
"Some 25 students abstained from class, but they did not hold any protest. We haven't changed our decision. We have clearly informed students and parents about our dress code," he added.
Full report at:
http://timesofindia.indiatimes.com/city/mangalore/Students-call-off-their-protest-in-
------------
A Dream Fulfilled: College Gates Open for Guard's Daughter
By Faiza Rahman
July 24, 2012
KARACHI: The burly hands of Akhtar clutched the metal bar of the gate with amazing strength. The darkened edges of skin around his eyes told tales of the many nights he had spent staying awake, patrolling this very gate. Pride radiates his sun-burnt face as he says, "Finally there was a letter from Lums which said that my daughter had been selected for the National Outreach Programme (NOP)."
After retiring from his services at the Fauji Foundation, Akhtar was positioned to guard one of the two main gates at the Lahore University of Management Sciences (Lums). A jovial temper afforded him strong friendships with several students. He spoke admiringly of the young students he met every day. He admired their poise, their enlightened minds, their seasoned interactions, their endless privileges, and most of all – their successes.
"I knew that this was where my daughter, Zarmeen, truly belonged." For Akhtar, the NOP was a rare beacon of hope. The programme allowed students from less privileged backgrounds to enrol at the university on full scholarship.
Full report at:
http://tribune.com.pk/story/412265/a-dream-fulfilled-college-gates-open-for-guards-daughter/
------------
Saudi Arabia: Ministry Warns Employers Not To Insist Women Should Be Single For Job
JEDDAH: ARAB NEWS
Tuesday 24 July 2012
The Ministry of Labour has stated it is a violation of the Kingdom's labour regulations to insist a woman should be unmarried to be eligible for employment.
Ministry spokesman Hatab Al-Anazi said: "Some private companies are stipulating conditions such as a woman shall be recruited only if she is single or not pregnant if married.
"It is against the regulations approved by the ministry."
Al-Anazi added the demand a woman worker should remain single is also against the Islamic law adopted by the Kingdom. "The fourth clause of the ministry's employment regulations stipulates both the employer and his worker should adhere to Shariah rules."
Recently many private companies have started demanding women who seek jobs should be single. There have also been reports of women workers being sacked because they were pregnant.
A recent job advertisement seeking women security officials said applicants should be unmarried, Al-Eqtisadiah daily reported yesterday. The newspaper also displayed a copy of the advert.
Full report at:
http://www.arabnews.com/ministry-warns-employers
------------
Muslim women thrive with pool man ban
John Masanauskas
Herald Sun
July 23, 2012
FEMALE-only swimming sessions at public pools have helped Muslim women integrate into Australian culture, a tribunal has been told.
VCAT has allowed a council to discriminate against men by holding women-only sessions at the Casey Aquatic and Recreation Centre in Narre Warren.
The City of Casey ran a similar program at the pool but needed a new exemption from anti-discrimination laws after the original one expired.
In a recent VCAT hearing, the council said that due to religious and cultural beliefs, Muslim women faced inequalities in terms of access to the pool during normal hours.
"With the granting of the 2008 exemption, the women-only swimming program provided an opportunity to rectify that inequality," it said.
There was also evidence that Afghan women, "due to their male-dominated culture", attended the sessions .
The council told VCAT the program helped Muslim women integrate into Australian culture because there were cross-cultural exchanges with non-Muslims who also attended the sessions.
Full report at:
http://www.news.com.au/national/muslim-women-thrive-with-pool-man-ban/story-fndo4cq1-1226432213878
------------
Sports hijabs help Muslim women to Olympic success
Homa Khaleeli
23 July 2012
New sportswear designed for women who want to cover up, and some important changes to the rules, are inspiring Muslim girls to take up sport – and compete internationally
Amid the furore over the state of undress of one of the UK's most successful female cyclists, the increasing aceptance of sportswear that allows Muslim women to compete has garnered little attention.
Earlier this month Fifa finally overturned its ban, brought in in 2007, on women playing football with their heads covered. The decision came too late for the Iranian football team. It had already prevented them from playing in their 2012 Olympic qualifying match last year and disappointed their female fans in the football-mad Islamic Republic, where women are not allowed to watch men's matches and headscarves are mandatory for women. But the overturning of the ban was cheered by footballers around the world, some of whom, such as Australian Assmaah Helal, wear the hijab through choice.
London 2012 is the first Olympics where women will compete in all 26 sports on offer (although still in 30 fewer events in total), and Fifa is just one of several international bodies to relax clothing rules and so allow more Muslim women to compete in the Games. It's impossible to know how many women will be competing with their head covered this year, but they include judo player Wodjan Ali Seraj Abdulrahim and Saudi Arabian runner Sarah Attar, as well as footballers.
Full report at:
http://www.guardian.co.uk/sport/the-womens-blog-with-jane-
------------
In the name of Indian Culture
RASHEEDA BHAGAT
July 23, 2012
Can we, as a mature country, stop pointing an accusing finger at women all the time? How come nobody is giving homilies to men that it is not alright to assault and molest women, as witnessed in Guwahati recently?
In Khalid Hosseini's heart wrenching and brilliant novel A Thousand Splendid Suns, Nana tells her little daughter Mariam, the protagonist: "Like a compass needle that points north, a man's accusing finger always finds a woman. Always. You remember that, Mariam."
That story is set in Afghanistan and traverses the country's 45-year period, beginning with the pro-Soviet era. However much women in the developed world and non-Islamic countries such as India might pity the pathetic state and status of women under the Taliban era in Afghanistan or even Pakistan, in their hearts, they know these searing words hold good for any woman.
Let's take this comment in the context of the horrendous incident that took place in the heart of Guwahati, where a 17-year-old girl was molested by 11 men — some accounts say 15 — for more than 20 minutes. And this, not in a confined space but a busy street, as shown from the footage captured by a television cameraman.
Full report at:
http://www.thehindubusinessline.com/opinion/columns/rasheeda-
------------
Women Join Waseela-E-Haq Programme to Help the Man Of The House
By Rabia Ali
July 24, 2012
KARACHI: Almost a year ago, 22-year-old Hina had filled out the customary paperwork to receive a loan of Rs0.3 million from the Waseela-e-Haq scheme of the Benazir Income Support Programme (BISP).
The form identified her as an unemployed but educated young woman who was eager to start her own business.
But Hina had no such plans. Like most women who filled out the BISP forms, Hina too applied for income support so that the men in her family could have money to start their own business. She wanted money so that her father could set up a general store near their house.
In fact, most of the young women who received cash from the Waseela-e-Haq scheme have aided the men of their family instead of setting up their own businesses, which is what the scheme is intended for.
"My family won't allow me to go outside and work, let alone start a business," said Hina. Her father, Abdul Aziz, used to run a paan kiosk. Now he was looking for money to set up another shop. "A woman's work is within the house only," he said. "It is up to the man to feed his family."
Full report at:
http://tribune.com.pk/story/412211/women-join-waseela-e-haq-programme-to-help-the-man-of-the-house/
------------
Colorado shooting: Pregnant mother of youngest victim was shot thrice
Jul 23 2012
Aurora (Colorado): The mother of the youngest victim of 'Dark Knight' massacre suspect James Holmes was pregnant and was shot at thrice, it has emerged.
Veronica Moser-Sullivan's mother Ashley was hit once in the stomach and twice in the throat.
Ashley, 25, is clinging to life as she remains in intensive care, The Sun reports
According to the report, trainee nurse Ashley spent the weekend drifting in and out of consciousness asking after Veronica.
But doctors eventually decided to tell her that her daughter was one of the 12 people that the 'Batman obsessed' Holmes, 24, shot dead at a screening of The Dark Knight Rises at a movie hall in Denver.
Meanwhile, President Barack Obama flew to Aurora to visit the injured and meet the victims' relatives.
Speaking inside the hospital, he said he shared 'hugs and tears' with bereaved families, adding, 'the entire country is thinking of you'.
http://www.indianexpress.com/story-print/978229/
-------
URL: https://www.newageislam.com/islam,-women-and-feminism/new-age-islam-news-bureau/stoning-of-woman-to-death-in-pakistan-on-the-orders-of-a-local-council/d/8028