New Age Islam News Bureau
23 Jul 2012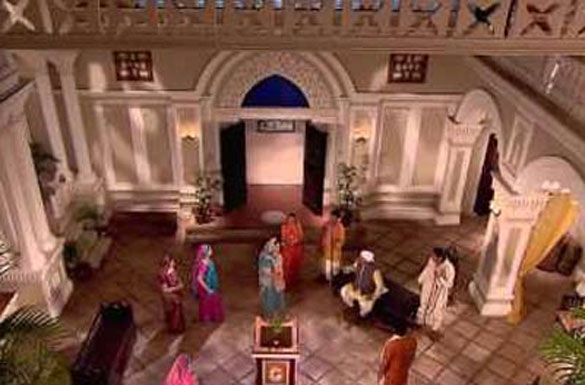 • UP Village Girls Make a Bonfire of 'Vulgar' Jeans
• Saudi Releases Al-Qaeda Linked Women Detainees
• Caste panchayat strips, thrashes woman, lover
• More Organisations Condemn Ban on Headscarf in Classrooms in Karnataka, India
• London Bomber's Widow Is Worlds 'Most Wanted'
• Saudi Women Send Letter to Muslim Clerics for Release of Prisoners
• Afghan Couple Flees To Pakistan, Fearing Persecution
• Iran's Women Dress Wars Expose Deep Divide
• Muslims in South Florida include growing number of Hispanics
Compiled by New Age Islam News Bureau
Photo: Caste panchayat strips, thrashes woman, lover
URL: https://www.newageislam.com/islam,-women-and-feminism/by-new-age-islam-news-bureau/afghan-father-shoots-two-teenage-daughters-in-honour-killing/d/8010
-----------
Afghan Father Shoots Two Teenage Daughters in 'Honour' Killing
July 23, 2012
KANDAHAR: An Afghan man killed his two teenage daughters when they returned home four days after running away with a man in a southern village, police said Sunday.
The father, who shot the girls, has been detained on murder charges in Nad Ali district in the southern province of Helmand, a hotbed of the Taliban insurgency, provincial police spokesman Farid Ahmad Farhang told AFP. "He killed two of his daughters. His daughters had run away with a young man four days ago. When they returned home their father killed them," Farhang said.
Police have issued an arrest warrant for the young man, who is said to be working as an interpreter with NATO forces in the southern province, Farhang said. Relations between men and women outside marriage are strictly controlled under Islam and infringements are harshly punished by most families in the troubled Central Asian nation. So-called "honour killing" is a common practice in Afghanistan, an ultra-conservative Islamic nation which has been at war for most of the past three decades. The Taliban, an Islamic insurgent group waging war against the Western-backed government of President Hamid Karzai, recently publicly executed a young woman in a village near Kabul after she was accused of adultery.
The execution was widely condemned internationally after a shocking video of the killing surfaced in Afghan media. It showed a crowd cheering as a man shot the woman with a rifle.
http://www.dailytimes.com.pk/default.asp?page=2012\07\23\story_23-7-2012_pg14_7
-----------
UP Village Girls Make a Bonfire of 'Vulgar' Jeans
Jul 23 2012
Piyush Srivastava/ Lucknow
SOME strange things have happened in two villages of Uttar Pradesh's Muzaffarnagar district in the past week.
While girls from one village have made up their mind to shun the pair of jeans as their outfit of choice, the panchayat of another village has decided not to let their school- going boys use mobile phones and motorbikes.
Girls of Dudhahedi village in Muzaffarnagar district had announced on July 17 that they would wear nothing other than salwar- kurta or sari. To bolster their decision, the group took out an "awareness procession" in the village on Sunday during which they burnt pairs of jeans. They also took the decision to use mobile phones only to communicate with their family members.
Carrying placards against what they believe are "vulgar outfits", the group went to each house in the village and collected pairs of jeans. Later, they gathered at a place and made a bonfire of all the pairs.
They also held a panchayat in the presence of elders where they said that skin- tight clothes provoked hooligans into assaulting women.
In another development, the panchayat of Haibatpur village has decided to prevent their school- going sons from using mobile phones and motorcycles in an attempt to prove that they were not ' male chauvinists' who pass diktats restricting only girls' actions.
Since a large number of youngsters have started smoking, the elders of the village have also decided to set an example and stop puffing hookah and beedi. The panchayats head, Naresh Singh, said even boys should be given a free hand. "Our youths are involved in crime, gambling and drinking. This is happening just because we are not controlling them. So the village elders have decided to take some tough decisions.
They destroyed their hookahs and pledged they would never smoke again. We are also thinking of putting a ban on the dowry system," he added.
Mail Today
--------
Saudi Releases Al-Qaeda Linked Women Detainees
July 23, 2012
JEDDAH, Saudi Arabia (Reuters) - Five al Qaeda-linked women detainees have been freed by Saudi authorities but the move was not linked to demands by the al Qaeda captors of a Saudi diplomat in Yemen, the government said on Monday.
Abdullah al-Khalidi, the Saudi deputy consul in the southern Yemeni port city of Aden, was kidnapped outside his residence on March 28. His captors demanded a ransom and the release of detainees held in Saudi prisons but the government said in April that it could not negotiate with al Qaeda.
Khalidi has appeared in two videos since then, posted on the internet, begging King Abdullah to meet his captors' demand for the release of women detainees.
"Release those women, they release me the next day," he said in the second video posted earlier this month.
The women, who were held by Saudi security services, are relatives of al Qaeda fighters, Khalidi said.
Asked if they were released to meet the demands of Khalidi's captors, Interior Ministry spokesman Mansour al-Turki said: "The investigation bureau and public prosecution office decided to release two of the women detainees by court order as they were (pregnant) and close to their due dates."
The other three were released on bail on Saturday pending trial, he said. One more woman detainee is serving a jail sentence.
In April, a militant who claimed responsibility for Khalidi's kidnapping threatened to kill him unless a ransom was paid and al Qaeda prisoners were freed from Saudi jails.
"We cannot consider this release as heeding to demands of the captors because, on principal, states do not accept to be subject to blackmail," said a Saudi official who declined to be named.
"There was a coincidence between the release of the women detainees on humanitarian grounds and the demands of the captors."
The government hopes the move will prompt Khalidi's captors to release him on humanitarian grounds, the official said.
The United States and its Gulf Arab allies have watched with mounting alarm as Islamist fighters, emboldened by political instability in Yemen, gained ground in the south of the country in the past year.
Al Qaeda in the Arabian Peninsula - the name of the al Qaeda group operating in Yemen - is seen by U.S. officials as the most dangerous offshoot of the global militant network.
(Reporting by Asma Alsharif; Editing by Angus MacSwan)
http://www.nytimes.com/reuters/2012/07/23/world/middleeast/23reuters-saudi-
-----------
Caste panchayat strips, thrashes woman, lover
Jul 23, 2012
JAIPUR: A married woman and her paramour were tied to a tree, stripped half-naked and severely beaten up for nearly three hours before a crowd of 1,000 people under orders of a caste panchayat at Sarada area in Udaipur district on Sunday. The two were 'punished' for having illicit relations, said sources.
The woman's husband himself stripped the woman and the youth. Later their hair was cut. When a police team tried to intervene, the villagers hurled stones at them, injuring two cops. Acting fearlessly, the panchayat continued to discuss other penalties on the couple till late evening. Later the police rescued them and took them to Sarada police station.
Sensing the seriousness of the matter, National Commission for Women chairperson Mamta Sharma said that she would send a team to the village on Monday to look into the incident.
According to the police, 27-year-old Prakash Meena had an illicit relationship with a 22-year-old woman living in the neighbourhood. "She is a distant relative of his. While Prakash works as a labourer in the village, the woman's husband was staying in Ahmedabad for the past few years. The woman has a three-year old daughter," said SP, Udaipur, Hari Prasad Sharma.
The officer said that Prakash and the woman had fled from the village a fortnight ago. "The villagers were looking for the couple and they found them near Keshiriyaji area in Udaipur on Saturday evening," said the officer.
The villagers brought them back and kept them confined throughout the night. "A panchayat was called on Sunday morning in which the woman's husband and her in-laws were present. They were demanding action against the couple," said the officer.
The villagers and half-a-dozen panchayat leaders gathered around 9.30 am. Soon, Prakash and woman were tied to a tree.
Woman's husband Hamji Meena stripped her and the youth in front of the crowd. They then cut off their hair. The police came to know about the incident about 11.30 am and a team was rushed there.
"When policemen reached there, the villagers surrounded them and started hurling stones. Some vehicles were damaged and at least two policemen sustained minor injuries," said an officer.
Though the police managed to free the couple they could not take them out from the spot. Later the couple was taken to first a government school around 4 pm and then to the police station.
"We have registered two cases against the woman's husband, about six members of the panchayat and hundreds of villagers for attacking police team and outraging the modesty of the woman," said the officer.
When asked why the panchayat continued till late evening, SP Sharma said that they were trying to restore law and order. "We will soon arrest the accused villagers," he said.
Times View
There are legal ways to settle matrimonial disputes, but the dominance of caste panchayats and their diktats are turning out to be a major bane for the society at large. In the age of caste-driven politics, no party has shown the willingness to come out openly and minimise the role of such panchayats, whose principles are not only archaic but devastating for the society. The government should launch campaigns on the redundancy of such panchayats and urge people to seek the administration's help in case someone violates norms. Bureaucrats must also take initiatives instead of toying the political line.
http://timesofindia.indiatimes.com/city/jaipur/Caste-panchayat-strips-thrashes-woman-lover/articleshow/15098779.cms
-----------
More Organisations Condemn Ban on Headscarf in Classrooms in Karnataka, India
Vinobha K T
Jul 21, 2012,
MANGALORE: More organizations extend support to Muslim girl students of Sri Ramakunjeshwara First Grade College (RFGC) at Ramakunja near Uppinangadyin Dakshina Kannada district, who are holding protest demanding permission to wear headscarf inside classrooms.
Mangalore University All Colleges Union of Campus Front of India (CFI) had already held a protest in front of the college demanding removal of ban on headscarf. Girls Islamic Organisation (GIO) and National Women's Front (NWF) too have come forward opposing the ban on headscarf at the college and they demanded that the college management should consider the religious sentiments of Muslim girls.
GIO district president Umaira Banu told TOI that girl students should be allowed to wear headscarf in classrooms too. "Wearing headscarf is not an offence and it will never harm anyone. It will neither distract the attention of other students in classrooms nor will be a hitch for teachers. Hence, we support the cause of those students, who are holding protest," she added.
Full report at:
http://articles.timesofindia.indiatimes.com/2012-07-21/mangalore/32776254_1_headscarf-ramakunja-muslim-girls
-----------
London Bomber's Widow Is Worlds 'Most Wanted'
Jul 23 2012
Police found clues on computer that show she was agent linked to al- Qaeda
THE Interpol is to issue a worldwide arrest warrant for fugitive British terror suspect Samantha Lewthwaite after the police discovered vital new evidence on a computer left in her Kenyan hideout.
The 'red notice' puts her on its 'most wanted' list and is an urgent request to more than 200 police forces to arrest her.
The laptop had been smashed in an effort to destroy its contents but experts from Scotland Yard's counter- terrorism unit were called in to painstakingly comb through the machine's hard drive and recover its secrets.
Their investigations have now revealed that 28- year- old Lewthwaite, the so- called ' White Widow' whose husband Jermaine Lindsay was one of the 7/ 7 Tube bombers, trawled websites for information on making explosives.
Full report at: Mail Today
----------
Saudi Women Send Letter to Muslim Clerics for Release of Prisoners
2012/07/23
Over 500 women in Saudi Arabia have sent a letter to Muslim clerics worldwide, calling on them to push for the release of political prisoners in the country.
(Ahlul Bayt News Agency) - On Sunday, 543 Saudi women urged the clerics in the Muslim world to make efforts for the release of all political prisoners who are held in jails of the Al Saud regime without trial or a clear charge.
The women also pointed out in the letter that there are around 30,000 prisoners held in the Saudi jails.
The letter comes a few days after two people were killed in clashes between inmates supporting and opposing the Saudi regime at the al-Hayer prison on the outskirts of the capital, Riyadh, on July 14.
Since February 2011, protesters have held demonstrations on an almost regular basis in Saudi Arabia, mainly in the Qatif region and the town of Awamiyah in Eastern Province, primarily calling for the release of all political prisoners, freedom of expression and assembly, and an end to widespread discrimination.
However, the demonstrations have turned into protests against the Al Saud regime, especially since November 2011, when Saudi security forces killed five protesters and injured many others in Eastern Province.
http://abna.ir/data.asp?lang=3&id=330989
-----------
Afghan Couple Flees To Pakistan, Fearing Persecution
July 23, 2012
PESHAWAR: An Afghan couple who fled from the war-torn Afghanistan to marry in Pakistan are being held in protective custody amidst fears that the bride's angry relatives would kill them, officials said on Sunday.
Hewad, 22, wed 18-year-old Mariyam Marjman in Abbottabad last month, after escaping Kabul with the help of their Pakistani friend.
Mariyam told officials that a jirga of her relatives had travelled to Abbottabad with the aim of taking her back to Afghanistan, where she would probably be murdered for marrying a person of her own choice.
A local administration official, Imtiaz Shah, said that Mariyam declared that Hewad was her husband and that both of them were in love before they got married. The bride's parents wanted her to marry her deceased elder sister's husband, he added.
Shah said that the couple had also brought the two-year-old daughter of Mariyam's deceased sister.
Full report at:
http://www.dailytimes.com.pk/default.asp?page=2012\07\23\story_23-7-2012_pg7_24
-----------
Iran's Women Dress Wars Expose Deep Divide
JASON REZAIAN
July 22, 2012
Police in Tehran arrest women if their hijab, or "cover," is deemed improper. But rebels in loose scarves abound.
TEHRAN, IRAN - An annual test of wills between Iran's morality police and women who dress in ways that are deemed unacceptable has begun in cities across the Islamic republic.
But this year, the stakes are unusually high. As Iranian leaders attempt to deflect the public's attention from economic woes spurred by crushing foreign sanctions, they risk alienating large segments of a society that is already deeply divided.
Mandatory female covering known as hijab has been a defining element of Iran since the Islamic Revolution in 1979. Although the laws regarding proper cover haven't changed, some women have grown bolder in interpreting the limits of what they can wear, creating a conflict that inevitably flares each summer as temperatures climb.
The government's offensive this year has been marked by the stationing of mixed-gender teams of morality police in Tehran's main squares.
Full report at:
http://www.startribune.com/world/163364876.html?refer=y
-----------
Muslims in South Florida include growing number of Hispanics
2012/07/23
When South Florida's approximately 100,000 Muslims on Friday begin observing Ramadan, the holiest month in the Islamic faith, one of those who will be celebrating is Aisha Kanar.
(Ahlul Bayt News Agency) - Kanar, whose family fled the Cuban Revolution when she was 5, was raised in a Roman Catholic family. Growing up in Hialeah, she attended St. John the Apostle Catholic Church and graduated in 1971 from Notre Dame Academy, formerly an all-girls' Catholic high school. She had thoughts about becoming a nun. But as she studied more about Catholicism, Kanar grappled with key tenets of her faith: the Holy Trinity, confession and celibacy of priests and nuns.
"I started asking questions and couldn't get many answers," said Kanar, who converted to Islam more than 20 years ago.
Full report at:
http://abna.ir/data.asp?lang=3&id=330704
-----------
URL: https://www.newageislam.com/islam,-women-and-feminism/by-new-age-islam-news-bureau/afghan-father-shoots-two-teenage-daughters-in-honour-killing/d/8010