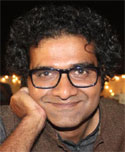 By Arshad Alam, New Age Islam
28 May 2022
The Government Has Not Announced Any Financial Reward For Her So Far
Main Points:
1. Nikhat Zareen recently won gold in world boxing championship.
2. India has a culture of announcing financial rewards for such performers.
3. But there has no gesture so far either from the state or the central government.
4. Muslims have been quick to point out that this is so because of her religious identity; and yet Muslims themselves have not organized any function to felicitate her.
------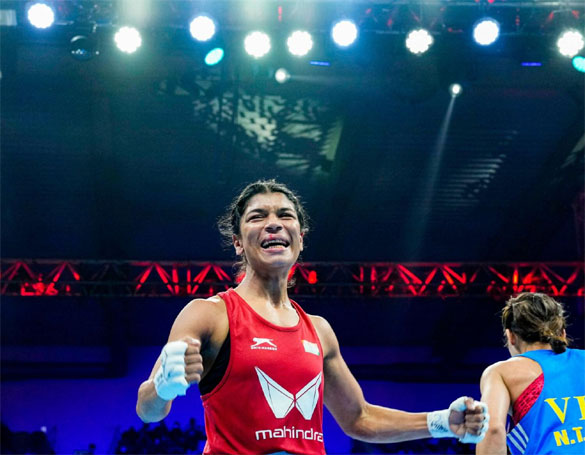 Nikhat Zareen is an Indian amateur boxer. She won gold medal at the 2022 IBA Women's World Boxing Championships. She won gold medal at the 2011 AIBA Women's Youth & Junior World Boxing Championships held in Antalya.
-----
It is customary for various agencies of the Indian state to award cash prize and other felicitations for those sportspersons who win international medals. Nikhat Zareen, the girl from Hyderabad, brought glory to India by winning gold at the world boxing championship. Ideally, she should have been felicitated by central and state governments and concerned ministries. We saw how India erupted in celebration when another Indian boxer, Mary Kom, brought laurels to the country in Olympics. In the case of Nikhat Zareen, it is unfortunate that such public recognition has been completely absent. Surely the prime minister has tweeted in appreciation and the Telangana government has announced a cash prize of five lakhs but this is too little for a girl who has made all Indians proud. Cricketers who wait at the stands get more money than what is being offered to Nikhat.
Money certainly is not everything. But surely, in the Indian context, it is a great motivator. Many sports persons in India come from very humble backgrounds and such prizes go a long way to ensure that life becomes easy and secure for them. Moreover, it also acts as a motivator for other potential players in the field. Moreover, Nikhat is a Muslim, and she has broken many barriers, religious and cultural, to achieve her goal of becoming a world champion. In all her interviews, she has recalled how community members dissuaded her father. They told him that boxing was a men's sports and that Zareen should not wear shorts, as it was unacceptable in Islam. It is the great determination of this father-daughter duo that they did not listen to such third-rate views. Her struggles and eventual gold should have made all of us doubly proud. And especially when this government prides itself on the slogan of Beti Bachao Beti Padhao, the lukewarm reception to the achievement of Nikhat tells us that something has fundamentally broken in our national life.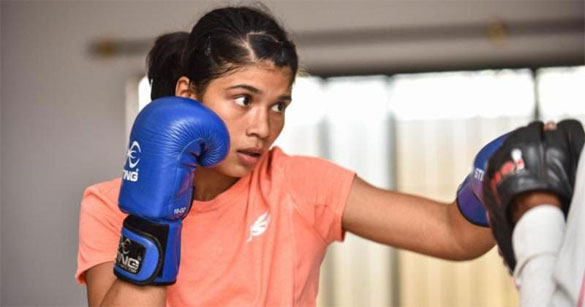 Nikhat Zareen
-----
Muslim organizations have been quick to point out that Nikhat has been treated like this because of her religion. Unfortunately, there is nothing to suggest otherwise. The political conditions obtaining in the country have made sure that there is a negative premium on Muslim identity today. Anything remotely to do with Muslims and Islam is being frowned upon. So called secular political parties and social organizations who earlier vouched for Hindu Muslim amity have fallen silent. Some have in fact gone to extreme lengths to distance themselves from anything Muslim. The shunning of Nikhat Zareen seems to be part of the same trend. Nothing can be more unfortunate than this. This girl could have become the toast of the nation; brought together religious communities which could have strengthened communal harmony. But the short sightedness of our political class, both the ruling party and the opposition, have wasted this opportunity. The opposition always cries that India is being divided under the current dispensation. And yet, in not rising to the occasion and felicitating Nikhat, it has proved that it is not a worthy opposition; that it is not wedded to any higher principle and has no alternative vision for this country. The way Nikhat has been neglected only proves that there is no longer an opposition in this country; that all the talk of Ganga-Jamuni Tahzeeb is a mere eyewash to win some brownie points. It is like political and social organizations have cancelled Nikhat, and only because she is a Muslim.
But those Muslim organizations who are arguing that she is being discriminated against because she is a Muslim, also need to answer what they have done for Nikhat Zareen. At a time of worldwide negative attitude towards Muslims, she could become a valuable resource to break religious stereotypes. Unfortunately, one does not hear of any plans to felicitate Zareen by any Muslim organization. The politician who currently masquerades as the sole spokesperson of Muslims in India, Asaduddin Owaisi, should have organized a gala function in her honor. But nothing of the sort has happened. One cannot say the same thing about the All-India- Muslim Personal Law Board, regressive as it is to the core. But it could have at least issued a statement in support of Zareen. But then, when a Muslim girl is ordered to go off stage by clerics in Kerala simply because of her gender, we know that nothing better can be expected from them.
Not very long ago, sport was above religion and caste and governments never made any distinction on that basis. Sania Mirza was also a Muslim but she was showered with various financial rewards whenever she brought laurels to the country. Looking at the lukewarm recognition that Nikhat has received, it appears that even sports is now being evaluated through the lens of religion. This was a moment of triumph which should have been celebrated by one and all. Alas, the opportunity to rise above sectarian religious identities has been wasted; instead, Nikhat has become the symbol of a divided and broken nation.
------
A regular columnist with NewAgeIslam.com, Arshad Alam is a writer and researcher on Islam and Muslims in South Asia.
URL: https://newageislam.com/islam-women-feminism/nikhat-zareen-indian-society/d/127115
New Age Islam, Islam Online, Islamic Website, African Muslim News, Arab World News, South Asia News, Indian Muslim News, World Muslim News, Women in Islam, Islamic Feminism, Arab Women, Women In Arab, Islamophobia in America, Muslim Women in West, Islam Women and Feminism