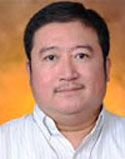 By Prof. Henry Francis B. Espiritu, New Age Islam
13 August 2020
All throughout these months of the COVID-19 pandemic, I have devoted a big chunk of my time in stepping-up my reading of books that are unread in my bookshelves. I realized that I have accumulated books for years that I really feel guilty of not having enough time to read them. I feel the sadness in a book not read. I feel it asks for my attention: pleading with me and beckoning me to open it up, hold it, cuddle it and caress it with my hands. All through these whole five (5) months of extended quarantine, I realize that life is indeed short and our time here on earth is so uncertain that I must find and make time to read those many books that are resting on my bookshelves not just in my home, but also in my university faculty office.
Time is really more than gold… I begin to experientially realize the preciousness of time when time passes me by all these 5 months of the COVID-19 quarantine and hard lock-down. I begin to realize that prior to the lock-down when everything is normal, I have wasted my time in not exhausting all the possibilities that time can give me so that when this lock-down was enforced, I blame myself to no ends for not using to the fullest the time allotted to me before this pandemic happened.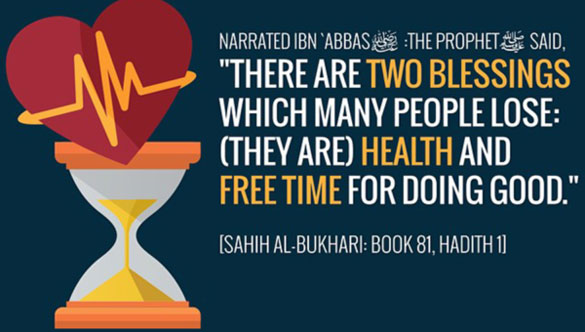 Time is given equally to everyone! Both rich and poor are given the same twenty-four (24) hours in a day. Time challenges us to utilize it prudently and productively. The problem with me is that I often waste my time in frivolous matters and thus carelessly spill the precious sands of time at my disposal, thinking that it will last forever: until I reflected right now in my later mid-life that the sand of time is fast sinking itself upon me…
Shree Krishna-ji, the divine preceptor of the ancient Hindus says in the Bhagavad Gita: "Time—I am the destroyer of the worlds and the destroyer of dreams, plans and aspirations of all living entities (BG 11:32-33)". How true this statement is! Time is fair to everyone and is not partial to anybody. Time keeps its appointment to everyone from life to death...
Time is never a second advance nor is it a second late: Time is always punctual; it is always right on schedule! This why our Beloved Prophet Hazrat Muhammad (peace and blessings of Allah be upon him and his holy companions) says: "Do not curse Time, for Time is itself Allah's instrument and servitor" (Hazrat Imam Nasa'i Hadith Kulliyah, section 27). The Holy Prophet Muhammad says that we can never know the time of our death; yet our death is already fixed in All Merciful Allah's Book of Records (See Sahih Bukhari Sharif, "Prophetic Sayings on Time", Hadith/Statement 119.). The Blessed Prophet Muhammad therefore tells us not to waste our time in negligence (Ghaflat) and frivolity (Shararat) but use our waking time here on earth most productively since we do not know when we can finish our determined course in this world.
Likewise, the Holy Quran-an shows us that even our Almighty and All-Merciful Allah (glorified be His Most Holy and Majestic Name) pays respect to Time by mentioning it in His pledge to humankind and His pledging to use time and the way how we treat time in His judgment upon us. Our Most Beloved Allah says: "I swear by Time. Humans are indeed at a great loss, except for those who put their trust in Me; and perform pious deeds for one-and-all, and those who enjoin the truth, and those who enjoin patience in adversities (Al-Qur'an Al-Kareem, Surah Asr: 103:1-3)". In short, this blessed passage of the Holy Qur'an tells us that our Beloved All-Loving Allah promises blessings and mercies for those who utilize their waking time here on earth most productively, most piously, most prudently, most compassionately, most wisely and most lovingly; for the benefit of one-and-all…
May our Most Beloved All-Loving Allah be merciful upon us so that we may be counted among those fortunate people of Everlasting Bliss who are not losers in the Eyes of our Most Compassionate Allah; by using our time in the best way we can for the benefit of all sentient and non-sentient beings in this Ongoing Universe. Amen, a thousand times Amen! May it be so! And Blessed Be!
-----
Prof. Henry Francis B. Espiritu is Associate Professor-7 of Philosophy and Asian Studies at the University of the Philippines (UP), Cebu City. He was former Academic Coordinator of the Political Science Program at UP Cebu from 2011-2014. He was former Coordinator of Gender and Development (GAD) Office at UP Cebu from 2015-2019. His research interests include Islamic Studies particularly Sunni jurisprudence, Islamic feminist discourses, Islam in interfaith dialogue initiatives, Islamic environmentalism, Classical Sunni Islamic pedagogy, the writings of Imam Al-Ghazali on pluralism and tolerance, Islam in the Indian Subcontinent, Turkish Sufism, Ataturk Studies, Muslim-Christian dialogue, Middle Eastern Affairs, Peace Studies and Public Theology.
URL: https://newageislam.com/islam-spiritualism/reflection-eternal-value-time-perspective/d/122618
New Age Islam, Islam Online, Islamic Website, African Muslim News, Arab World News, South Asia News, Indian Muslim News, World Muslim News, Women in Islam, Islamic Feminism, Arab Women, Women In Arab, Islamophobia in America, Muslim Women in West, Islam Women and Feminism