By Asma Sayyani
8, Aug 2012
Strength, determination and vision are the ingredients to make the impossible, possible. That's what Sanam Fakir; an angel for the transgenders in Sindh has proved by setting up a computer training centre for them at her house. She has established this place with a sole intention to make these less fortunate, bread earners rather than beggars.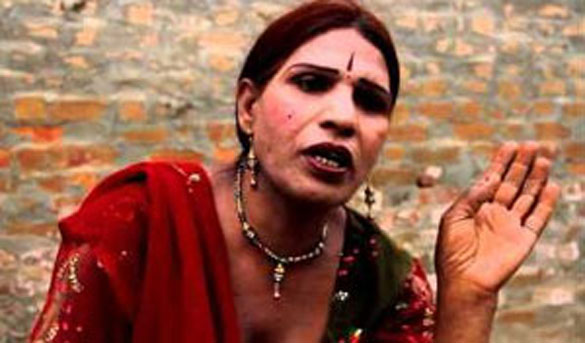 Rather than relying on any NGO to financially empower them she herself took initiative and has set up this computer-training centre on a self-help basis to provide professional training to her community. She has also appointed as the focal person for her minority group by the Sindh government and she is working without an office and salary for the post so far which adds another feather to her cap.
Usually transgenders in a society scrapes a living together through dancing, singing and begging on the mean streets of metropolitans. People tolerate them due to beliefs that they can give blessings towards a happy and successful life and equally the threat that they may curse those who treat them badly. Sadly, pushed out of homes by their families as children and find their way to the tougher parts of the city where groups of outcast transsexuals have come together to create whole new underground 'families'.
Living on the fringes of a society, facing brutal discrimination in jobs, not to mention the scant access to education and state protection, and an easy victims of violence transgender are left with no option but to indulge in immoral activities for survival and in such awful situation establishment of such institute is surely a commendable act.
In deplorable circumstances if anyone tries to clutch at a straw, trying to prove him so a society must appreciate it. In view of that, Sarah Gill, certainly deserves an acknowledgment for her strength and courage as she, breaking the barriers, setting new trends, is studying medicine and is going to be first transgender doctor. Although her family warned her that if she declares herself as transgender, they will stop paying for her studies but she did and now she will have to arrange for her fee on her own.
Sarah has not only stood for the rights of her community she has also the vision to lobby for the centuries' old respect for transgender in society. Sarah is also running an NGO by the name of Gender Interactive Alliance (GIA), there is nothing that can stop her now from working openly for the welfare of her community.
Transgenders have great respect in Islam as well as in the history of Muslim rulers, it is sad though that they have been considered as a symbol of shame in our times. Transgender have a long history in South Asia. During the Mughal Empire in the 16th and 17th centuries eunuchs were respected and considered close confidants of emperors and often being employed as royal servants and bodyguards. These jobs were so desirable that some parents actually castrated their sons in order to attain favours with the Mughal kings and secure employment for their children. It was only after when the British came to this continent that they were declared criminals by law.
Nonetheless, there has been progress in Pakistan on part of transgenders as they took a huge leap towards becoming full-fledged citizens of the country. The voter registration for the transgender community began in Pakistan and they were issued National Identity Cards (CNIC) by NADRA as well. Now eunuchs celebrate voting rights there in Pakistan that is surely a good act of humanity.
Although there is a lot more that needs to be catered for their civilized living but such initiatives give a ray of hope that gradually life for the transgenders is changing in Pakistan, as they are no more just beggars on the streets. With such initiatives they are opening up space for themselves as productive citizens in a society, showing their strengths and proving themselves functional rather than relying on help by government or any NGO.
Source: http://blogs.thenews.com.pk/blogs/2012/08/transgenders-dont-have-to-be-beggars/
URL: https://newageislam.com/islam-and-human-rights/by-asma-sayyani/transgenders-don't-have-to-be-beggars/d/8240