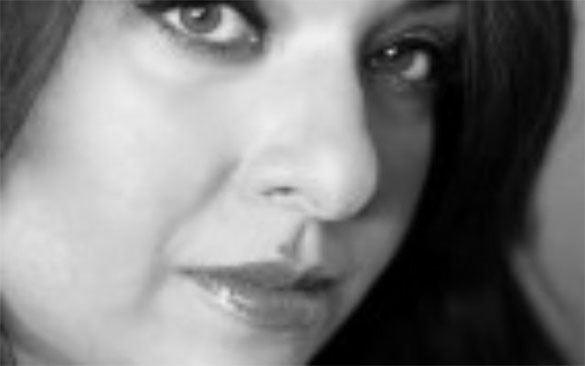 By Shireen Qudosi
March 7, 2019
This week, Muslim Reformers rose to counter Democratic Congresswoman Ilhan Omar and her anti-Semitism.
Navy veteran and president of the American Islamic Forum for Democracy, Dr. Zuhdi Jasser appeared on Fox News, asking, "When did congressional office become a deprograming rehab for radical Islamist ideologies?"
A Muslim Reformer, Dr. Jasser was speaking on the velvet glove treatment around Congresswoman Ilhan Omar's stream of gross ant-Semitic tropes shared via tweets and interviews.
Another Muslim Reformer, Dr. Qanta Ahmed stood her ground in an i24 interview with Omar Baddar, the deputy director of the Arab American Institute. Reflecting on what was a hostile interview in which Baddar abused and talked over her, Ahmed shared on Facebook,
Absolutely difficult 'conversation' regarding anti-Semitism, Islamism and Rep. Omar on i24 news. Notice how I am called a dishonest liar, my arguments 'phantom', accused of putting words into Rep Omar's mouth, my credibility attacked but my ideas not challenged. This is what combating anti-Semitism is like in action. Also the opponent feels that speaking over me and above me is his idea of an exchange. Very disappointing but compelling TV nonetheless. By the way anti-Semitism is NOT restricted to targeting Jews, anti-Semitism can be directed at those who stand with them.
Elsewhere, author, journalist and Muslim reformer, Asra Nomani walked into the halls of Congress to be present for a meeting between CAIR representatives, Linda Sarsour and Congresswoman Rashida Tlaib.
Nomani was friends and colleagues with Wall Street Journal reporter Daniel Pearl, who was abducted and murdered in Pakistan. Nomani was in Pakistan at the time of his murder there and took steps after to ensure Pearl's story was shared and that his memory was honored. That history of a brutal beheading of a Jewish colleague at the hands of Muslim extremists was of no relevance to this crowd, members of which blocked and abused Nomani.
The Council on American-Islamic Relations (CAIR) and it's executive director, Nihad Awad, along with Linda Sarsour, and the same group of individuals from earlier in the day present in Nomani's video, met for a press conference earlier that day. Post press conference, the same individual who harassed Nomani now harassed another reporter and accused him of being on Israel's payroll.
Watching the experience of Ahmed and Nomani, I have no shame in admitting that it scares me. Even thousands of miles away, my heart was racing, and my body was tense. I was shaking.
As a Muslim woman who has witnessed and experienced abuse by Muslim men, it is terrifying to be spoken to with the hate, hostility and aggression Arab/Islamist men openly throw at Reform women.
As a woman receiving this abuse, you don't know if it's going to escalate to physical violence.
The male Islamist thugs behind the "strong Muslim women" such as Sarsour, Tlaib and Ilhan keep presenting themselves. They harbour sociopathic hate for women, specifically Muslim women who don't toe the party line.
This is not a secret to anyone who is Muslim, especially a Muslim reformist woman. We see it and we experience it, yet as you see in the videos, no one says anything.
As Nomani points out, this is America not some Arab country — but the way we're treated, you can't tell the difference.
Source: clarionproject.org/muslim-reformers-push-back-against-islamist-support-of-ilhan-omar/?utm
URL: http://www.newageislam.com/islam-and-the-west/shireen-qudosi/this-is-america-not-some-arab-country-—-but-the-way-muslim-reformist-women-are-treated,-you-can't-tell-the-difference/d/117956