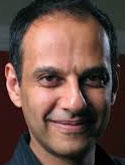 By Moustafa Bayoumi
September 9, 2014
The Tayba Islamic Centre is a small storefront mosque on the southern tip of Coney Island Avenue in Brooklyn. Sandwiched between a kitchen-cabinet shop and a Jewish day-care centre, its main identifying feature is a miniature dome that juts out of the green awning. This modest house of worship has a congregation that mainly consists of Pakistani New Yorkers—including Abdul Manaf, the mosque's spokesman.
On the evening of July 18, during the final ten days of Ramadan, Manaf received a call summoning him to the centre. Three elderly men, all in native Pakistani dress and each on his way to Tayba, had been pelted with eggs by people driving around in a white Lexus and yelling, "This is for your Allah!" The attack stunned the old men and shook others, including the mosque's imam, who called 911 and then telephoned Manaf. He drove directly to the centre to find a speechless 70-year-old Sabir Toppa, egg shells in his hair, the yolk still dripping down his face.
"He was scared. He was worried," Manaf told me. "I think he was in shock."
This was hardly the only bias incident against Muslims this past summer. Days before, vandals had scrawled "Islam is evil" and "Islam is barbaric" on mailboxes in the Kensington neighbourhood of Brooklyn. And worship at the Islamic Society of Bay Ridge was disrupted on July 20 when a car decked with Israeli flags—music blaring, lights flashing—circled the building repeatedly. It doesn't end there. On July 27, some residents of the Shore Haven apartment buildings in Brooklyn awoke to find fliers outside their doors that proclaimed "Islamists! Go to your country!!! USA hates you!!! You are terrorists and bastards!!! You are the second holocaust!!!!" And on July 30, Sandeep Singh, a 29-year-old Sikh man from Queens who wears a turban, was dragged under a pickup truck for thirty feet after an altercation with the driver, who reportedly referred to Singh as "bin Laden" and "terrorist." (Sikhs are frequently the targets of anti-Muslim bias because of their dress and skin colour.)
These New York stories put flesh on a recent national Zogby poll from late July, which found that American attitudes toward Muslims, never overly friendly, are only getting worse. These days, just 27 percent of Americans have a favourable view of Muslims, down from 35 percent in 2010. A troubling 42 percent believe that American Muslims should be profiled by law enforcement, and the same percentage questions their loyalty in government jobs. It's possible that these dismal poll results and the recent attacks on Muslims in New York are partly related to the summer's bloody conflict in Gaza. But while The New York Times and others have rightly drawn attention to the disturbing anti-Semitic incidents that took place in Europe during the Gaza war, little heed seems to be paid to the tensions that Muslims in New York endure.
But to live as a Muslim in New York means more than simply surviving the summer of 2014. Since 2001, Muslim New Yorkers have been at the centre of some of the city's most vociferous debates and discriminatory policies. The NYPD has spied on the most mundane aspects of their community life and continues to coerce Muslims with criminal charges to serve as informants. Plans to build mosques and Islamic centres have been loudly opposed by right-wingers screaming about "creeping Sharia." The 9/11 Museum curators produced a documentary for the museum that is so inflammatory in its failure to differentiate between Al Qaeda and Islam that it caused the only imam on the museum's interfaith advisory group to resign, and other members to demand changes to the film.
While certain episodes in this embattled recent history are well known—the "Ground Zero mosque" became a cause célèbre for right-wingers across the United States—the successes that Muslim New Yorkers have had in challenging discriminatory policies and attitudes have been far less recognized. In fact, Muslims are now shaping New York City as much as they're being shaped by it, participating in a centuries-long tradition of immigrants and ethnic communities organizing around their concerns. While no other community currently bears the intense scrutiny and sustained accusations of disloyalty that Muslims do today, New York's Muslims are neither voiceless nor powerless.
"We've always had the numbers; we've always had the institutions," says Linda Sarsour, the executive director of the Arab American Association of New York (AAANY). "But we've finally figured out how to organize and capitalize on our numbers and institutions. We can demonstrate our political capital now."
Working within the city's broader activist community, New York Muslims have succeeded in cracking open the doors of inclusion and accountability. They have helped press the city to appoint an inspector general to oversee the New York Police Department, and they have won promises that public schools will close on Muslim holidays. Both of these are significant victories—not only because of the good they'll do for the city's Muslims, but because they'll be felt by every New Yorker.
Meanwhile, the politicians are paying attention. The mayor, the comptroller and the speaker of the City Council all have official liaisons to the Muslim community, and the de Blasio administration is more welcoming of Muslim New Yorkers than the three-term Bloomberg administration ever was. "When this mayor was elected, he was clear that it was important to reach out to all communities," says Marco Carrión, the new commissioner of the city's Community Affairs Unit, "especially those who thought that they didn't have a voice in the past twelve to twenty years."
Source: http://www.thenation.com/article/181558/muslim-new-yorkers-long-path-surveillance-civil-rights
URL: http://www.newageislam.com/islam-and-the-west/moustafa-bayoumi/for-muslim-new-yorkers,-a-long-path-from-surveillance-to-civil-rights/d/99245