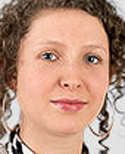 By Hannah Ellis-Petersen
16 February 2015
About 5,000 people in the UK convert to Islam every year, the majority of whom are women. It is a religious and cultural choice still largely treated with suspicion, but a new play opening at London's Tricycle theatre is aimed at shedding light on the journey of conversion and British perceptions of Islam as a whole.
Multitudes is the debut work of John Hollingworth, an actor who has appeared in productions at the National Theatre, the Old Vic and the Tricycle, and is set in his hometown of Bradford, West Yorkshire, just after the forthcoming general election.
With characters ranging from a British tutor who converts to Islam and a moderate British Muslim councillor, to a teenage girl who has become radicalised and wants to join the Islamic caliphate, it is a play that grapples with varied and often ignored facets of the Muslim experience in modern Britain.
After the Paris attacks and the recent anti-Islam marches in Germany, Multitudes speaks to issues dominating headlines both in the UK and abroad, yet the play has actually been four years in the works.
"A guy in the year below me at school converted to Islam just after he left and it sparked my interest in the experience of going through this cultural and religious transformation," said Hollingworth. "There aren't many pieces of drama that look at conversion and how people have to renegotiate their life, engage with a different community and figure out if they've lost their place in society."
Hollingworth said he had always wanted to write a play set in Bradford, a city he described as "an interesting soundclash of east and west; a place full of contradictions". The process of researching the play was an eye-opening one for the playwright, as he visited mosques and spoke with figures from the Muslim community both in Bradford and elsewhere in an effort to hear a variety of people's stories. He also met two women who had converted to Islam and interviewed another on the phone. It was a delicate process, he said.
"It was difficult to track down women because, understandably, a lot of them were wary of talking about a very personal process," he said. "They were worried what I would make of it and what my agenda was, as the automatic assumption was it would be a negative portrayal."
"There was, and still is, I think such a disappointing lack of understanding around conversion because people seem to presume it can only be a negative and repressive process," Hollingworth added.
For Asif Khan, an actor who plays four different characters, including a local Bradford imam and a Conservative MP, Multitudes holds a very personal significance.
"I feel quite passionate about this play because I am from Bradford and I am also Muslim, so it speaks volumes to me," Khan said. "With a lot of the things going on in the news in the world, and me being a moderate Muslim myself, I do really feel like the moderate Muslim voice is not heard because the extremist one seems to speak a bit louder. So it's been a pleasure to be a part of a play that has those characters at the heart of it."
Multitudes was one of the first commissions Indhu Rubasingham made on becoming artistic director of the Tricycle in 2012, having worked with Hollingworth in its early development in the National Theatre's studio.
In August last year, the theatre became steeped in controversy after it refused to host the UK Jewish Film Festival as long as it received Israeli embassy funding, but the venue dropped its objections a week later.
Rubasingham, who is directing Multitudes, said: "I've been working on this play for fours years and I originally programmed it because of the general election and the issues around immigration so I felt it was an interesting play to stage in that context. I strongly believe theatre can get into the nuance of a debate in a way that a headline news story often doesn't."
Rubasingham said she had been fascinated by the world Hollingworth had created in his play, fitting in perfectly to her vision of the Tricycle as a place that held up a "different lens to the world and let the unheard voice be part of the mainstream".
"I think it is really important for playwrights to write a multicultural world," she said. "They so often stay close to their own monocultural world, whereas John went beyond himself to really got across this essence of diversity. I think it's vital for theatres like the Tricycle and others to engage with that multicultural debate and show different voices and experiences, so Multitudes is part of a bigger programme and bigger vision for the organisation."
Hannah Ellis-Petersen is the Guardian's culture reporter.
Source: http://www.theguardian.com/stage/2015/feb/16/play-tricycle-muslim-conversion-islam-multitudes
URL: http://newageislam.com/islam-and-the-west/hannah-ellis-petersen/new-play-at-tricycle-theatre-looks-at-muslim-conversion/d/101592