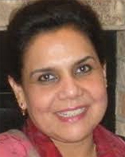 By Dr Mahjabeen Islam
February 28, 2015
Craig Hicks' actions are reminiscent of those of Randy Linn, who set fire to the Islamic Centre of Greater Toledo in 2012. Linn roamed the halls of the centre armed with a gun. Four ladies had left just a half hour previously and, fortunately, no one stood in his way as he set the prayer area alight
The murder of three young Muslims in Chapel Hill, North Carolina, hit home on so many levels. My daughter is a student at the University of North Carolina. She just happened not to be in Chapel Hill that day.
I think of those parents almost every day and how they lost two daughters and a son-in-law simultaneously. I keep wondering if their murders could have been prevented. Craig Hicks lived next door to the victims and seemed to have two obsessions: parking spots and guns. He had a concealed carry permit and reportedly a dozen handguns, rifles, shotguns and cases of ammunition in his home. Yusor Abu-Salha had told her parents that Hicks had come to their apartment a few weeks earlier with a gun on his belt, haranguing about the parking spot. If Abu-Salha and her husband had reported the menacing to the police, would things have been different?
Our presumptions are so predictable. If a Muslim kills, an entire religion is guilty, if an African-American kills, a whole race is but if a white person kills, he is mentally troubled, or he is a lone wolf. It took a global outcry for the North Carolina murders to be investigated as a hate crime. I wonder why armed menacing with finally killing is not classified as terrorism.
According to a study just published by the Southern Poverty Law Centre entitled, 'Age of the Wolf: A Study of the Rise of Lone Wolf and Leaderless Resistance Terrorism', the vast majority of domestic terrorism and extremism comes from lone wolf terrorists who are not Muslim and identify with the radical right. Muslim extremists make up only a very small percentage. The study, which covers the period between April 1, 2009 and February 1, 2015, and includes violence from both the radical right and home-grown jihadists, finds that a domestic terrorist attack or foiled attack occurred, on average, every 34 days. It also shows that fully 74 percent of the more than 60 incidents examined were carried out, or planned, by a lone wolf, a single person operating entirely alone.
Attorney General Eric Holder is most afraid of a terrorist attack in the US from a so-called "lone wolf" such as the attackers involved in the Washington Navy Yard and Los Angeles International Airport shootings. Craig Hicks' actions are reminiscent of those of Randy Linn, who set fire to the Islamic Centre of Greater Toledo in 2012. Linn roamed the halls of the centre armed with a gun. Four ladies had left just a half hour previously and, fortunately, no one stood in his way as he set the prayer area alight. He testified in court that he was incensed by the Islamophobia constantly spewed by Fox News.
Reprisals against Muslims have risen dramatically across the US since the so-called Islamic State's (IS's) barbaric beheadings and burnings. A portion of the Quba Islamic Institute in Houston was burned to the ground allegedly by a homeless man who "hated Muslims". While the Houston fire department was battling the flames, a retired firefighter, Dustin Herron, posted on Facebook: "Let it burn....block the fire hydrant". Muslims are harassed, threatened and attacked on a daily basis as though all of us identify with IS.
The recalcitrant chorus that Muslims do not denounce terrorism is annoying in its ignorance. Professor Charles Kurzman of the Department of Sociology in the University of North Carolina maintains a list of "Islamic statements against terrorism". It begins in September 2001 and continues till now. It follows Muslim condemnation of terrorism across the world and is chronological, dispassionate proof that the majority of Muslims the world over denounces the targeting of innocents. However, the ultra-right and media dehumanisation of Muslims has reached fever pitch and parental anguish over the safety of their children is now a daily dread.
I hope against hope that, as a nation, we see terrorism for what it is and not by the religion of the perpetrator. Marginalising a religious minority does not make us safer; engaging and protecting it does.
Dr Mahjabeen Islam specialises in addiction and family medicine. She may be contacted at mahjabeen.islam@gmail.com
Source: http://www.dailytimes.com.pk/opinion/28-Feb-2015/parental-anguish-and-the-lone-wolf
URL: http://newageislam.com/islam-and-the-west/dr-mahjabeen-islam/parental-anguish-and-the-lone-wolf/d/101773