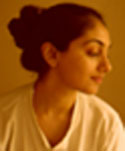 By Mehr F Husain
March 28, 2014
MULTAN, the City of Saints, is known for its Gard, Garma, Gada and Goristan. It is defined by the shrines of Sufi Saints, Hindu temples, colonial monuments constructed by the British — each one a testament of the different eras the city has survived. Today, the home of spirituality has also fallen prey to the issues that have plagued the country including the search for an identity and the rising Islamisation.
Pakistan Day, commemorated on March 23 was celebrated in a most democratic manner by a banned religious group. Call it a militant organisation or charity, they paraded through various cities across the country including Multan and Lahore peacefully, accompanied by hundreds of people.
While none of the rallies consisted of supporters on a massive scale, it was the kind that our elected politicians attract where thousands come to show their support.
Concerning themselves with the question of what it means to be Pakistani, religious organisations have rebranded themselves by appearing to work for the betterment of the country — harking back to 1947 and attempting to revive a "glorified" past as a means to unify the country regardless of ethnicity or sect. Whether all of this is put into practice or not doesn't really matter here but it is appealing to an electorate who is tired of a State that remains quiet on issues like ethnicity base violence as well as sectarian- based hatred in the form of persecution of minorities such as Ahmadis and Shias.
Despite alleged links to terrorism, there is still support for such Islamist organisations, which proves one thing: an ideology, no matter how violent, cannot be wiped out. If not fought back constructively, it is bound to get stronger as it understands the hostility surrounding it. in the end, it will bounce back with a stronger yet far more lethal grip on a society that is confused and frightened because of the constant experimentation of religion and politics.
The support for this particular banned organisation's rally in Multan and other cities indicate that be it a militant organisation, charity, political party or individual, the average person's mindset is firmly rooted in ' culture' which in this country translates into religion of a particular sect ( Wahhabi) only.
And while 1971 is proof that religion was really not enough to unite both parts of the country, ultimately resulting in the creation of Bangladesh, the fact that ethnicity plays a greater role in defining one's identity is exactly what was being addressed on March 23, ironically by a group who draws its inspiration from a militant version of Islam.
Ideologically, the country is on a set path of Wahhabism, largely influenced by Saudi involvement and cemented by the friction with Iran, a Shia country.
Therefore such religious groups already have that foundation which is by and large accepted by civil society and softly promoted by the State (who may not support religious militancy but allows such groups operate as a charity).
Yet, if you add in the message of tolerance on the basis of ethnicity and sectarianism, that is enough to sway even the staunchest of opponents. However at a closer glance, the strategy adopted consists of exploiting the very socio- political factors that have fragmented the society to redefine what it means to be Pakistani.
The worry is that if such groups leaders can claim the same space as the State to rally support, how long before they replace the secular State and also hijack the Saints' message ( of tolerance on the basis of unconditional acceptance) with their own version which veils political ambition? In a city like Multan, these footsteps by banned organisations remain tiny. And while these members march through the city's streets as well as others across the country, the sole consolation is that our politicians who are democratically elected still pull in more supporters than these religious organisations.
Source: Mail Today
URL: http://www.newageislam.com/islam-and-sectarianism/mehr-f-husain/multan--the-disturbing-parade/d/66304