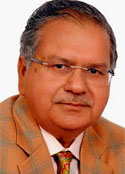 By Sultan Shahin, Founding Editor, New Age Islam
5 January 2016
Sectarian unity is certainly an admirable goal. The intention behind it, however, is also very important. Wahhabi Deobandi and Sufi-Barelvi sects, who call each other kafir (infidel), are seeking to unite for some months now. But towards what end?
The initiative was taken by Maulana Tauqeer Raza Khan of Bareilly who visited Deoband in May 2016, following the International Sufi Conference in March, attended by the Prime Minister, in which he was not invited. Deobandi Maulana Mahmood Madani of Jamiat-ul-Ulema held reciprocated with a mega gathering at Ajmer Sharif along with Bareilvis a few months later in November.
Deobandis are touting their new-found love of Sufism, and claiming to be followers of Hazrat Khawaja Moinuddin Chishti of Ajmer. They even published in front page ads in Urdu newspapers their Shijra (pedigree), showing the proximity of their elders to Sufi Shaikh. They sought to bury the hatchet after a century of sectarian war with Sufi-Bareilvis in which they called Sufism a "pollution" and "perversion" of Islam. As recently as in March 2016, the Jamiat chief, Maulana Arshad Madani had severely castigated the World Sufi Forum as the BJP-led government's bid to divide the Muslim community over Sufism vs. Wahhabism. He had said: "Sufism is nothing: It is no sect of Islam and is not found in the Quran. This is a thing for those who don't know Quran and Hadith." Even in the Ajmer Conference, Deobandi leaders did not express any regret over the abuses heaped on Sufism. Deoband did not display any change in their theological understanding of Sufism.
Deobandis ending their century-old schism with Sufis and Bareilvis, initiated by them, would have been a momentous occasion. But they merely resolved to fought any change in Muslim Personal Law. One can only conclude that Deoband is merely trying to create and lead as large a front of Muslims against the BJP-led government as possible. It knows that despite Wahhabism's recent Saudi Petrodollar-inspired growth, Deoband still has fewer followers. By and large Indian Muslims continue to remain Sufism-oriented. It's not only Deoband, however, that is seeking unity with Sufi-Bareilvis merely for political reasons. Even Maulana Tauqeer Raza Barelvi had said while visiting Deoband: "We should stick to our religious (sectarian?) beliefs and get united to fight with common enemy, this is the only way out."
Who is the enemy? The BJP-led government, of course. But why now? Primarily because it is showing signs of allowing gender justice-based reforms in Muslim Personal Law. While this has embarrassed and silenced Sufi Ulema and Mashaikh Board which had invited the Prime Minister to speak from its forum, all other groups are trying to unite to oppose the possibility of a ban on instant triple talaq.
For Deoband, however, there is an additional factor. It has been close to the powers that be for most of our post-independence years. Now it is feeling disempowered. So, while opposing a possible reform in Muslim Personal Law, it is also telling the government that we too are Sufis if that is what you prefer: align with us.
Bringing Muslims together on a purported platform of protecting the religion and fighting the kafir is not difficult. A belief in Islamic supremacy has been promoted among Muslims for centuries. All madrasas, Barelvi or Deobandi, teach principles of fatwa from Rasmul Mufti (Roadmap for Muftis). Two principles are taught repeatedly.
a) Al-islamu Ya'lu Yu'la Wala 'alaih (Islam will always be superior or victorious; It will never be surpassed or defeated)
b) Al-kufru millatun wahida (all Kafirs are one nation).
No wonder, Barelvi Muftis have no objection to Tauqeer Reza Khan uniting with Deobandis for fighting the "kafir" government. But when one of their own, Pakistani scholar Maulana Tahirul Qadri, suggested ways for genuine sectarian unity in a book "Firqa Parasti Ka Khatima Kaise Ho" (How to end Sectarianism), the same Barelvi Muftis issued a fatwa against him.
Muslims of every sect are Kafirs in the eyes of ulema of other sects. Solving ideological disputes to unite with each other is unthinkable. But, they can and should unite to fight the Kafirs of a different religion.
As long as this Muslim-Kafir binary informs the consensus theology of ulema, it will be difficult for Muslims to live amicably with others. Temporary sectarian unity which could threaten permanent communal harmony is not the way forward. As Muslims, we need to not only bridge our internal divides, but also stop thinking in terms of Kafir and Momin. We cannot survive as Muslims in the 21st century multicultural world with our antiquated notions of supremacy and separatism.
---
Sultan Shahin is the founding editor of a Delhi-based progressive Islamic website NewAgeIslam.com.
First published in Mail Today and dailyo.in on 6 Jan 2017
URL: https://www.newageislam.com/islam-and-politics/sultan-shahin,-founding-editor,-new-age-islam/deoband--bareilly-unity--cosmetic-and-dangerous/d/109667
New Age Islam, Islam Online, Islamic Website, African Muslim News, Arab World News, South Asia News, Indian Muslim News, World Muslim News, Women in Islam, Islamic Feminism, Arab Women, Women In Arab, Islamophobia in America, Muslim Women in West, Islam Women and Feminism