By Harry Wardana
24 December, 2012
The Indonesian Council of Ulema last week issued an edict forbidding Muslims from wishing others a "Merry Christmas" or celebrating the holiday.
News headlines, personal opinions and tweets about the Christmas greetings have gone viral on social media. Are Muslims not allowed to wish "Merry Christmas"?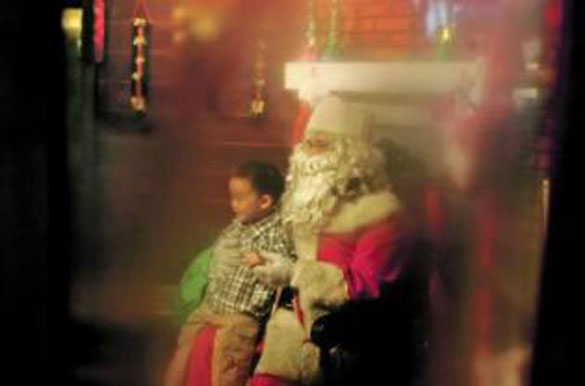 A few days ago, I was alerted to a blog post written by an atheist-turned-Muslim. Now an Islamic preacher, he wrote how Islam prioritizes tolerance in its teachings, but there is one statement which I think rather ridiculous.
He said that if a Muslim wants to congratulate his Christian friends, then the Christian ought to recite the sacred 'shahada.' The shahada is the statement of faith required to convert to Islam.
This is what I called a "misguided philosophy" of the fundamentalists. Misguided because it is an impulsive statement, made without thorough observations, careful research or deep thinking.
Always look for second opinions from those whose wisdom above us. Make sure you learn from the proper teachers or get your information from credible sources.
Remember that it's never about the words, but more about the context. On what basis do you reckon saying "Merry Christmas" equates to "I believe in Jesus Christ with all my heart"? Wishing others a "Merry Christmas" is the same as greeting a "Good Morning" or "Good Evening."
Writer-cum-philosopher Alain de Botton in his thought-provoking book "Religion for Atheists" said that religions are too complex, beautiful and fascinating to be abandoned to the religious alone. He himself is a non-believer, but he blatantly outlined what religions are capable to do for the community. If even atheists can learn something good from major religions, then the believers themselves should have known better about the essentials of their religion.
Let your judgment decide. If you are not comfortable saying it, so don't. But I've got the right to say it to my Christian friends. Merry Christmas.
Source: The Jakarta Globe
URL: https://www.newageislam.com/islam-and-pluralism/harry-wardana/can-muslims-wish-christians-merry-christmas?/d/9785