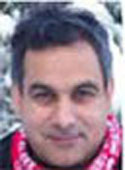 By Farooq Sulehria
October 23, 2013
A recent UN report regarding the plight of senior citizens in the country should have attracted wider attention and generated a debate. Unfortunately, it was ignored, for many reasons.
On October 1, the UN-backed Global Age Watch Index released rankings of the best and worst countries to grow old in. The first survey of its kind conducted in 91 countries to collect global data on the wellbeing of the senior citizens found Sweden the best place to grow old in while Afghanistan was declared the worst place in the world.
Pakistan, placed 89th, is the third worst country. Exposing the hypocrisy practiced in the name of 'our' family values, the report calls into question our popular narratives whereby we strongly nourish the illusion that the west is ahead of us in material terms but we are superior spiritually and morally. An argument in this regard is the fragmented family unit in the west; morally inferior to our 'joint family' system.
Back in 2001, when I arrived in Sweden, incidentally one of the first jobs I did was at the Hemtjanst (Home Service) – taking care of old people.
Swedish Hemtjanst is an important pillar of the famous welfare system and it cannot be seen in isolation from a system of universal pension. At the age of 65, every Swedish citizen goes on retirement. On retirement, everyone has a right to a minimum pension even if one has never 'worked' all his/her life. This provision takes into account housewives' unpaid work. However, if one has worked and earned better, pension is computed accordingly.
Let me also point out, Swedish Hemtjanst has a certain unique characteristic as well. As long as old people can manage to live on their own in their own homes, Hemtjanst provides them with services at their home.
From administrating medicine to making food, cleaning home to giving shower, old people get every possible help. However, in case they are not able to manage on their own, they are moved – in consultation with families concerned – to Old Homes. Besides taking care of physical needs, Hemtjanst also organises leisure activities for the old people.
The old citizens pay for these non-commercial services. Since everybody is on pension, anybody can afford. In short, they are not dependent on their children or relatives either economically or physically. Family bonds are voluntary, and often mutually respectful if not perfectly happy.
Before comparing it with our family-based privatised system of nursing old people, it will be important to take into account the role of family under capitalism. We must distinguish family-as-social unit from family-as-an-economic unit.
In the former sense, it is a source of emotional comfort, hence, worth strengthening. In the latter sense, being a source of unpaid labour it is pivotal in perpetuating the capitalist system. Under pure capitalist logic, bosses pay a worker only. However, for the worker to reach work every day, somebody must take care of his children, cook his food, clean the house, do the groceries and laundry. In an 'ideal' family, women should [and usually it is the case globally] perform these unpaid tasks.
In 1995, a UN study found that that women's unpaid and underpaid labour (annually) represented $11 trillion worldwide; $1.4 trillion in the US alone. This explains why rightwing parties/lobbies in the west, especially in the US where welfare system is seen as socialist heresy, stress family values. Such statements, often issued by the Christian right, are highlighted in Pakistani media to show the supremacy of our family values over theirs.
In our superior 'joint family' system, old (often invalid) members of the family, especially in the case of the working class, depend on the goodwill and meagre income of their children, Again, women as daughters-in-law bear the nursing responsibility (hence the eternal Saas-Bahu disputes).
Delegating these duties to daughters-in-law in the name of traditions and values, the state rids itself of the responsibility with regard to its senior citizens.
In view of my experience at Hemtjanst as a worker, I can argue that old people have special needs. They need professional nursing. Families cannot and should not be held responsible for taking care of the old, sick and invalid. It should be the state's responsibility.
Only when the state takes care of its old citizens can the dream of a happy family as a social unit be realised. All else is sheer hypocrisy the ruling elite want the working class and middle class families to practise, so that they can exploit the unpaid labour.
Farooq Sulehria is a freelance contributor.
Source: http://www.thenews.com.pk/Todays-News-9-209612-Family-state-and-labour
URL: http://www.newageislam.com/islam-and-human-rights/farooq-sulehria/family,-state-and-labour/d/14092