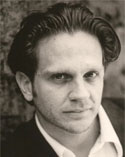 By Harry Bruinius
April 30, 2018
Laziza Dalil had butterflies before she took the stage at the Museum of Jewish Heritage in lower Manhattan last week.
Standing in front of a mostly Jewish audience in New York's memorial to the Holocaust, the political activist from Morocco opened hesitantly, but soon posed the question she often hears about her work: "Why would a group of Muslims be interested in working on Jewish history?"
The answer has many dimensions, said Ms. Dalil, a leader in the Association Mimouna, a coalition of Muslim students who have taken on the task of highlighting the deep Jewish roots woven into Moroccan culture. But tonight, part of her point was clear: such an interest seems startling, and somehow odd, given the past and current histories of enmity and violence between the two faiths.
The same could be said the night's event: a conference of major American Jewish organizations gathered to honour Muslims who protected Jews during the Holocaust, along with activists like Dalil. The keynote speaker this evening was a major Sunni theologian, Mohammed Al-Issa, the secretary general of the Muslim World League in Mecca, Saudi Arabia. He came to publicly condemn Muslims who deny the Holocaust or use Islam to justify acts of violence and terror.
Events promoting tolerance and interreligious dialogue have long been a part of America's religious landscape, especially among liberal-leaning groups. But there's been a growing sense of civic earnestness in such discussions recently, many religious leaders say.
Indeed, as anti-Muslim violence continues to rise in the United States, and as public, unabashed anti-Semitism begins to stalk Europe and the US once more, religious leaders in all three Abrahamic faiths have been trying to get beyond ideas of simple "tolerance" and uphold a deeper commitment to the civic ideals of a life shared together, each invested in the mutual dignity and equality of the other.
"Now we're really realizing that we're seeing some real fractures taking place in our society, and the alternatives are, let's get along, or violence," says the evangelical pastor Bob Roberts, head of the 3,000-member NorthWood Church, in Keller, Texas.
For the past few years, the Rev. Dr. Roberts has worked closely with Imam Mohamed Magid, head of the All Dulles Area Muslim Society (ADAMS), one of the largest Muslim communities in the Washington, D.C. area. Both have been working together to plant a nationwide grassroots network called "My Neighbour's Keeper," which tries to build "relational bridges" and community ties to strengthen "neighbourhoods and cities that are more interconnected and resilient to hate and violence."
At the Museum of Jewish Heritage last week, organizers were upholding models of such interconnected resilience, including both the past and present.
"The Holocaust's impact on Sephardic north Africa and Middle Eastern Jewish communities remains a hidden history," says Jason Guberman, head of the American Sephardi Federation. "Even less well known is the role of righteous individuals, Muslims from Albania to Morocco to Iraq, who protected their Jewish neighbours."
But it has been Muslim activists like Dalil who have been working "to ensure that this and future generations would preserve its Jewish history," Mr. Guberman says.
In answering her own question – why Muslims would care about defending Jewish heritage – Dalil told the mostly Jewish audience in Manhattan that the young Moroccans in Association Mimouna "identify with a pluralistic, inclusive identity that is proud of its Jewish component," she said. "And the most important thing that gathers us as a group are the values we share, such as understanding, respect, dignity ... and empathy."
But the deeper dimension of her motives is personal, she said. "In my own perception of the world, I have thought this coexistence between Jews and Muslims – it was not only living side-by-side, but sharing crucial parts of their life – was a regular phenomenon," Dalil said. "I was wrong."
It was only when she moved to France to pursue graduate studies, in fact, that she really encountered flagrant anti-Semitism. "I was living in a Jewish neighbourhood, and one day a very mature lady came up to me on the streets, and said the most horrific sentence I ever heard in my entire life: 'Paris was cleaner when the Germans were here,' " she said.
The experience so shook her that she soon left France and went back home to Morocco. But it also piqued her interest, and she began to see how much of ancient Jewish life had been woven into the fabric of Moroccan Berber culture, from its cuisine to its art and music.
A Muslim Scholar's Work on the Holocaust
Mehnaz Afridi often gets the same kind of startled reactions from people who hear about her work. As the head of the Holocaust, Genocide, and Interfaith Education Centre at Manhattan College, she notes how jarring it can be to encounter a Muslim scholar working at Catholic institution and heading a centre focused on the Holocaust and the Jewish experience.
"In a city so wildly diverse, we've put together the most unfamiliar people you can imagine into a room to work on issues of genocide and the Holocaust," says Dr. Afridi, author of "Shoah through Muslim Eyes," noting how the rise of white nationalism and the so-called alt-right has only galvanized interest in her research center recently. "And my goal is to eradicate anti-Semitism in the Muslim community," she says.
While Muslims and Jews in New York have been forging ties with a greater sense of civic earnestness, Roberts, the pastor of the evangelical megachurch in Texas, says that conservative Christians and Muslims who adhere to traditional teachings often face deeper obstacles.
Creating a space of deeper civic trust and understanding, he says, isn't always easy for faith traditions that emphasize their exclusive claims to truth, or a belief that their sacred book alone reveals a singular pathway to God.
"That's a big deal," Roberts says. "And being exclusivists, what that does is, it makes us tribal. And the impact of being tribal is, we see each other as objects to be won rather than people to be in relationship with."
Among American Christians, Evangelicals report being the most suspicious of Muslims, and nearly three-quarters of white Evangelicals say Islam is inherently in conflict with democratic principles, according to a 2017 poll from Pew Research. And in many Muslim-majority nations, residents often express a similar suspicion toward minority Christians and Jews, with eruptions of persecution and violence.
Roberts and Imam Magid, the head ADAMS, have been trying to push through these obstacles, however: first, by bringing together groups of imams, rabbis, and evangelical pastors for a three-day retreat, to get acquainted in an environment of openness and transparency.
But participants must also make a commitment to forge ties between their congregations, by having their members work together, side by side, on neighbourhood projects or other civic concerns.
'Do You Think I'm Going To Hell?'
"The first time I met an imam in my neighbourhood, we're five minutes into the conversation, and he said: 'Do you think I'm going to hell?' " Steve Bezner, senior pastor of the Houston Northwest Church, a Southern Baptist megachurch, told The Washington Post after attending a three-day Alliance of Virtue conference in Washington. "I said: 'That's what my tradition teaches, yes.' He said: 'Good, I think you're going to hell, too, so now we can have an honest conversation.' "
Rabbi M. Bruce Lustig, who heads the Washington Hebrew Congregation, a 160-year-old Reform synagogue in the nation's capital, runs a similar interfaith effort called "Sarah and Abraham's Tent," bringing congregations together to socialize and work to address various civic concerns.
"We don't agree on [everything], nor do we intend to, since we come from different faiths," Rabbi Lustig says of the Evangelicals he's met during collaborations with Roberts. "But the intellectual exchange, the spiritual levels that we're able to connect to by coming together with 'the other,' the things we talk about – how do we serve God? How do we serve humanity? – they've been phenomenal."
And both Lustig and Roberts say that despite the faith traditions' exclusive claims to truth and revelation, each also maintain a fundamental doctrine that human beings are created in the image of God.
"As Evangelicals, yes, we want everyone to know what we believe about Jesus, and the freedom to be able to talk about our faith, and have a conversation," Roberts says. "I would say Muslims want to have that same conversation."
"But we don't have to let our relationship stop if, well, OK, I'm not going to follow your religion, and you're not going to follow my religion," he adds. "What's different is, we don't see each other as combatants; we respect each other as created in the image of God."
Afridi, the director of the Holocaust centre at Manhattan College, has experienced her own moments of anti-Muslim violence, including being spat upon. "When people think of Islam, when my students think about it, they think of ISIS, the oppression of women, the Taliban, Al Qaeda, and that has been very disabling for us."
"But if there is a place in the world where we can do something different about this, it's got to be the United States," she continues. "I've lived everywhere in the world, and I always just get so much solace here, because so many people are doing such good work, investing so much in each other in so many unexpected ways. It's important for people to hear, to reach out and show them what we're doing."
Source: csmonitor.com/USA/Politics/2018/0430/Why-these-Muslims-are-fighting-anti-Semitism
URL: https://newageislam.com/interfaith-dialogue/muslims-fighting-anti-semitism/d/115185