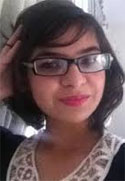 By Inseya Ali
January 1, 2014
The year 2013 has been heavy on all of us. We've gotten through drone strikes, kidnappings and the elections, and had to suffer through the likes of Sahir Lodhi on our radio.
On a more positive note, there were a record number of people at this year's elections. There were talks of better relations with India (which did not really pan out) and Geo finally realised that Sana Bucha's perfect hair was not enough to keep her on.
However, with the coming of the new prime minister, I realised that there are a lot of things that I would change if I were to become prime minister.
In honour of 2014, here are 12 things that I would change if I were prime minister of Pakistan:
1) Have You Been Up North?
A lot of the times I have a feeling our prime ministers haven't seen the Northern side of Pakistan. If you have been to the North recently, you would be thinking the same thing.
My cook is from Chitral but has to stay away from his home and children all year so he can earn here due to the lack of jobs available up there. He wasn't there to see his daughter take her first steps, utter her first word or go to school.
In an area which needs so much development, shouldn't we be focusing on providing more job opportunities there?
If I were the prime minister of Pakistan I would… start focusing on areas past Sindh and Punjab as well.
Recently, there was an article written by a tourist on the misconception of Pakistan. The post explained its real beauty.
So why are we hiding it?
I really don't believe it's because of the 'terrorist activity', in comparison to the rest of the country, I believe Gilgit and Chitral have been relatively peaceful. Other than that, their population does not even cross 100,000 which makes it the perfect place to build hotels and resorts, without people getting displaced.
If the Arabs can build a ski resort in the middle of a desert, why can't we save Maalam Jaba?
2) Tuition Letay Ho?
We can all relate to the growing tuition culture in Pakistan. No matter which school you go to, most of you end up taking tuitions. Whether you pay more than Rs10, 000 for them or it's from the next door neighbour, we are addicted to the fact that we need tuitions.
There is an abundance of tuition centres all over Pakistan, with teachers and tutors making more than Rs10 lakhs a month. Isn't it time they contributed to the Gross Domestic Product (GDP) as well? It may be a bolder and harsher move, with an outcry from most of the teachers but it is bound to work.
If I were the prime minister of Pakistan I would… demand for tuition centres to be registered and pay taxes like every other institute. Not all of them of course, only the ones holding more than 10 children at a time with many sessions in a day.
3) Balochistan, the 'Largest' Province
Last year, a boy who had previously lived in Balochistan joined my school. To his surprise, none of us had even heard of the city he hailed from and could not believe that it was one of the most developed places, after Quetta.
I know what you're thinking. Maybe his definition of 'developed' differed from ours. But as it turned out, it was the same. They had running water and electricity for more than six hours a day and his father had a secure job for two thirds of the year.
Beyond this development there was not much to look at. I realised then that we are unable to see beyond a few cities in Pakistan and, everything we do and invest in stays within that particular city. As a nation we are unable to give other cities a chance as we have closed our minds towards them. An example of this is the failing Gwadar Port which was inaugurated recently and is still mostly empty, with its machinery unused and rusting.
If I were the prime minister of Pakistan I would… ask the media and our ministers to look towards these places and give them an identity instead of clumping them together as rural areas. By giving places like these an identity, I would be giving Pakistan its identity back.
4) We Need Our Police Back!
The most problematic part of a common man's life is the fact that we cannot go to our police officials for help. If you've been robbed, calling the police would actually be riskier than calling the robbers back. After all, our first thought usually being that the police are already involved.
Policemen aren't supposed to instil insecurity and fear in us, they're supposed to make us feel safer. The area in which I reside has 'real policemen', as I would call them; they make sure they check every car that is entering the vicinity.
But why are the elite areas of defence the only ones to be protected? What about the rest of the city? What about the rest of the country?
We Need Good Policemen There As Well
If I were the prime minister of Pakistan, with the power bestowed upon me, I would… train our police force, keep a severe check and balance to separate the bad from the good and most of all, help the citizens of my country feel secure, knowing they have officials around them who they can depend on and trust.
5) Music to My Ears
We are all aware of the amazing music talent that Pakistan has. There are musical stars singing in every nook and corner of the country, waiting to be discovered. They sing in every regional language the country has to offer.
Nowadays though, we have different platforms such as Coke Studio and Nescafe Basement with amazing singers like Hadiqa Kiani, Abida Parveen and Zara Mandani. But that is not all, that can't be all, we have so much diversity to offer and we are letting go of too much talent.
Talents that found their voice on Pakistani forums can now be heard in the latest Bollywood movies and many of them are now 'Indian actors'. Leaving aside Ali Zafar, Fawad Khan has signed a movie in India with Sonam Kapoor as well.
Why are they doing this? The music industry of Pakistan is considered 'dead' and our drama industry is fuelled by only a few names.
Since there aren't a lot of opportunities presented to those who want to get away from the usual track of Pakistani careers, our talent and resources are exported from our country and presented to others.
If I were the prime minister of Pakistan, there would definitely be a boost in the music and art industry, with government support if need be.
6) Parhai and Education
The only reason Zulfikar Ali Bhutto nationalised schools, was to make sure that every individual gets an equal education. Although his plan did not really take any formation, we can appreciate the intention behind it. A minuscule figure of the government's budget is allocated towards education and most of it is spent on paying the teachers. Barely anything is put aside for improvement.
This year, it seemed as if all that the education minister did was announce unscheduled holidays and move exams forward, which might seem like fun but ended up being quite painful because we had to go to school on the weekends to make up for the time lost.
The only way we can rise as a nation is to improve our literacy as education is an important part of our building blocks. This reform should come before our army, before anything else. Your pen is stronger than your sword and we all need to start believing that.
My maid's daughter is my age and is to be married next year because her family believes that there is no point in spending money on educating her further. If our population is educated, women will have more options aside from the so-called 'only option' of marriage.
We need to take this issue into consideration and since I'm the prime minister, I would allocate at least 40% of the budget to education.
7) Drawing the Line with Media
After many years and rigorous efforts, we have obtained the right of freedom of speech for the media. Talented journalists, amazing analysts and brilliant news channels have emerged and probably have the greatest influence on us.
However, the media sometimes pokes its nose into things which do not need to be 'reported'. Now hold on and let me clarify my statement. I don't mean that they shouldn't criticise the government or speak out but they cannot be allowed to look into the private lives of ordinary people and publicise it.
A recent example being of Uzma Tahir, host of a reality program called 'Khufiya' on Abb Tak. Ms Tahir decided to invade the privacy of a gay couple's home by being inquisitive of their 'relationship'. Her moral compass started pointing towards south even further when she chose to repeatedly ask the man if he knew his partner was a transvestite. It was a performance of sheer disappointment and disgust.
We need boundaries that need to be to be drawn to protect the common man from such inconsideration of their rights.
If I were the prime minister of Pakistan I would… make sure protective measures are taken and laws related to the media are implemented.
8) How Long Should I Grow My Beard?
Pakistan is a mix of people from various backgrounds yet, there are only two extreme sides present. There are the extreme modern ones who are liberal towards gay rights and atheism, and then there are those who would shoot you down if your arms were left uncovered. We need to find a balance.
The only reason the Taliban is able to easily influence our youth is because they don't know their values themselves.
If I were the prime minister of Pakistan I would… also have the power to change the way people think, to a certain extent and so, I would help people work towards tolerance. Let's not forget that this country was made in the name of Islam and we have to respect that no matter what.
So if you're lying drunk on the land which was made in the name of Islam, I can bet every single great leader of Pakistan would be tossing and turning in their graves but Islam means tolerance, and tolerance comes from acceptance.
If a woman does not want to cover her head, if a boy thinks it is okay to support gay rights and if somebody does not believe in Islam, then we need to accept it.
9) YouTube?
I think this is the question on every teenagers mind. I mean, I'm sure if I as prime minister lifted the ban on YouTube, most of the urban elite would be too happy to protest against anything else ever again.
My driver, who does not have the slightest clue about technology, is under the impression that YouTube is some sort of American conspiracy!
Why are we keeping our citizens unhappy and in the dark?
If I were the prime minister of Pakistan I would… lift the ban and save a lot of people from crazy conspiracy theories.
10) Morning Shows
One of the aims of the constitution of Pakistan is to 'empower the people'. Now there are horrible devices that do exactly the opposite, every morning, every day.
Morning shows have become the bane of our existence, but they could be brilliant if only they would maintain a certain level of dignity and professionalism. They could talk about serious issues at hand and teach everyone something regardless of their gender, class etcetera.
Morning shows could be the best teachers. But the only thing we seem to be talking about is weddings, clothes and sob stories. This shows us how far behind we are lagging in terms of media. We don't want Mubashir Lucman in the mornings either, in order to protect our women from turning into mindless aunties.
If I were the prime minister of Pakistan I would… make sure these morning shows are used for the betterment of the people, in a fun, positive manner.
11) Why Aren't We Trading?
In our first year of O-levels, all of us had to religiously study text books on Pakistan's affairs. One of the things we picked up on was the vague chapter on trade. Although it does try to sugar-coat our problems, it has difficulty hiding the negative balance of trade charts.
The question is: why isn't a country with so many resources and abundance of agro, not able to trade enough?
Our trading base isn't wide enough. If we can only take our eyes off America and 'all the aid and favours it bestows upon us' we may just be able to look out into the rest of the world.
Recently, I took some German friends to Sunday bazaar; they fell in love with our ajraks, chunky rhinestone jewellery and hand painted handicrafts. Imagine if two German tourists' are able to spend Rs7,000 at a shop in Sunday bazaar, how much would the rest of the world be willing to spend?
Another fact that angers me is that we keep lowering our prices until we are at the verge of making no profit at all because we are scared that people will start buying from our competitors – mainly India and Bangladesh.
If I were the prime minister of Pakistan I would… do justice to the laborious craftsmanship and sell them at the prices they deserve. As far as our competition is concerned, I would like to see India brandish an ajrak or Kashmiri shawl they way we do.
Another trading fact is that cotton, our king of fibre, is in huge demand all over the world. In fact, many of the tops and trousers at brands like Gap are made in Pakistan, with our cotton.
Haven't noticed yet?
Well, I did and I was shocked to realise that the $100 shirt I liked, could have been purchased for Rs500 or less here! If other countries can utilise our cotton to make plain shirts and sell them for $100, why don't we use some of our best designers (we have some of the best in Asia) and use our cotton to make our own brands?
If I were the prime minister of Pakistan I would… make sure Pakistan came first before exporting to other countries.
12) Our Food, Our Identity
We don't even need to look deeper to get a better look. There isn't enough potential for people in the culinary field unless they own a huge restaurant or work on Masala TV. This problem shouldn't really exist considering the fact that Pakistan, Lahore in specific, is the recognised for its food amongst other things.
Our food is not like Indian food or Afghani food.
We have a completely different palate and taste which cannot be found anywhere else in the world. We ourselves are so engrossed in Western cuisine and their culture that we do not pay much attention to our own cuisine. When I travel abroad, I see an Indian restaurant at every corner of the country but just haven't bothered enough to open Pakistani restaurants.
If I were the prime minister of Pakistan I would… make sure there was a Dhabba, a Karhai shop and Chappli Kabab place in every corner of the world too
Source: http://blogs.tribune.com.pk/story/20259/if-i-were-prime-minister-of-pakistan-in-2014-i-would/
URL: http://www.newageislam.com/current-affairs/inseya-ali/if-i-were-prime-minister-of-pakistan-in-2014-i-would…/d/35101