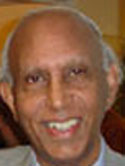 By Dr Ishtiaq Ahmed
August 25, 2013
Delhi is Lahore's twin because both are historical cities where one can identify the footprints of successive civilisations from antiquity into the present times
On February 22, 2013 I bid goodbye to Aakar Patel who had taken great care of me in Bangalore. Delhi was my next destination. Coming to the Indian capital is the closest I can ever be to Lahore in India with Amritsar a photo-finish second, or, perhaps it is the other way around. Delhi is Lahore's twin because both are historical cities where one can identify the footprints of successive civilisations from antiquity into the present times. Perhaps Delhi's continuous past is older than Lahore's, but from the time of the sultans and especially the Mughals and into the British period, the two have been very closely connected.
The fact that after the partition of the subcontinent many Hindus and Sikhs from Lahore and other parts of western Punjab settled in Delhi means that the typical Lahori-West Punjabi dialect is spoken all over that city. Music and film expert Harjap Ahuja, however, has noted recently that the Lahori dialect is on the way out as the partition generation is fading away. One can also note that in Lahore it is becoming quite rare to hear Punjabi in the newer localities where Urdu or English is spoken among peers.
However, at the tea and coffee room in the India International Centre (IIC), the older generation still speaks a very familiar Punjabi. Such individuals are now on the way out and being a regular visitor since 1999 I have witnessed that process at work. Nothing is forever. The India International Centre has played a very important role in my life because my magnum opus, The Punjab Bloodied, Partitioned and Cleansed, has several key stories collected from IIC old-timers and their extended networks.
On this trip, I was going to be in Delhi for three weeks, but not continuously. The first part lasted a week, February 22-March 1. At the Jawaharlal Nehru Memorial Library and Museum and at the IIC, the 1947 Punjab partition was the obvious attraction. Emotional scenes were expected but I was surprised nobody sounded bitter or hostile though sadness and nostalgia gripped the audience visibly.
I presented the findings of the book without recourse to circumlocution or vagaries. Deflating the blame game around the personalities of Gandhi, Jinnah, Nehru, Master Tara Singh and other players, I suggested that in the run up to the partition of the Punjab we had to consider the British role in it. I discarded the suggestion that a grand conspiracy had been hatched by them to divide India since the 1940 Lahore resolution; on the contrary as late as May 1946 the British military weighed the pros and cons of the partitioning of India and decided that dividing India would not serve their interests best and, therefore, Pakistan should not be created. However, by May 12, 1947 that position had changed completely. In the memorandum prepared on that date the British military welcomed a partitioned India. The Punjab was partitioned because the Sikhs were not convinced that their rights would be secured better in Pakistan than in India.
I gave talks on the garrison state at the India Defence and Security Analysis (IDSA) and the India National Defence College as well. At the IDSA I began with a presentation of my impressions of India in the previous weeks and that most people wanted peace and normal relations between India and Pakistan. Then I reviewed the history of the India-Pakistan imbroglio. As I show in my book, Pakistan: The Garrison State, Origins, Evolution, Consequences (1947-2011), Pakistan was bound to be a highly security conscious state because of a mix of adverse events and dysfunctional factors. Pakistan's litany of complaints against India, I argued, also existed. I took to task the hawkish elements in the Indian establishment for not showing courage and flexibility in resolving the Kashmir issue in a manner that had been agreed by leaders from both sides.
The question and answer session was very challenging as Indian experts disputed with me some of my interpretations, but on the whole my point that the way forward is through trade and commerce was accepted by most of them. One fellow, however, ridiculed my plea that both sides should agree to establish trade relations, which ensured mutual advantage. He thought I was speaking in outdated and irrelevant mercantilist terms. Trade, according to this wiseacre, should be based strictly on national self-interest and not some naïve idealism of justice and even-handedness. It resulted in an exchange of repartee between him and me and the atmosphere became quite charged.
Afterwards, another Indian expert came to me and said: "You went to Nagpur, apprehensive of facing hostile Hindu nationalism but won their hearts by an honest review of the partition of India, but in this gathering of experts you met the true face of Hindu chauvinism." I thought that was a very apt comment.
I have some very close friends in Delhi and it was a pleasure spending time with them. Pran Nevile Sahib, the most authentic Lahoria in Delhi, had just then gone to Lahore to attend a literature festival so we could meet only on the last day. He had arranged a song session of old Saigol songs and the artiste whose name I forget performed very well.
I could also meet Chicku Sahib (Satyendra Kumar), who lived on Queens Road till August 1947. Their famous house, Fair Field, is now the hostel for students of the Fatima Jinnah Medical College. Our old house is only some 300 metres away on Temple Road. These days, people connect in cyberspace and sometimes meet in person as well.
Dr Ishtiaq Ahmed is a visiting professor, LUMS, Pakistan; Professor Emeritus of Political Science, Stockholm University; and Honorary Senior Fellow, Institute of South Asian Studies, National University of Singapore. Latest publications: Winner of the Best Non-Fiction Book award at the Karachi Literature Festival: The Punjab Bloodied, Partitioned and Cleansed, Oxford, 2012; and Pakistan: The Garrison State, Origins, Evolution, Consequences (1947-2011), Oxford, 2013.
Source: http://www.dailytimes.com.pk/default.asp?page=2013\08\25\story_25-8-2013_pg3_3
URL: http://www.newageislam.com/current-affairs/dr-ishtiaq-ahmed/next-stop-delhi/d/13218